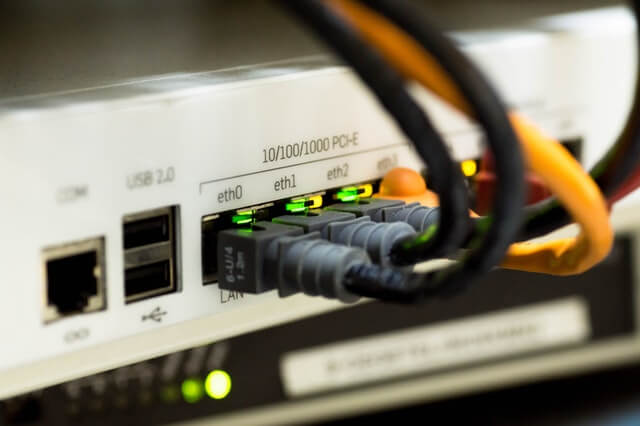 Best Customer Support Service Reviews of ISPs
Across the US, several ISPs are offering a wide range of features and packages to meet the needs and budget of everyone. Selecting a new ISP with so many choices takes a bit of study and homework. The right choice for you depends on the availability of the networks in your area and the purposes for which you will use the Internet.
Nevertheless, the easiest way to predict what to expect from a company is to ask its existing customers about their customer service experience. Customer service is the cornerstone of any effective and successful company. While for most ISP's customer care and consumer loyalty have been a longstanding weak point, this is no longer a zone where consumers can turn a blind eye.
The only thing that separates the growing number of companies providing very similar offerings and costs, is in some cases a good customer experience and support staff.
Below we listed some of the best ISPs across the United States in terms of consistent speeds, prices, data caps, with the most consideration on customer support service.
Xfinity
Xfinity leads the table of service with coverage on more than 41 states and has the largest number of subscribers throughout the US. It offers an array of plans with the fastest speeds of up to 2Gbps to satisfy everybody's demands. It offers the option from the simple stand-alone internet to all-out packages that access the broadband network, TV cable, phone, and even home security. Many packages have a one-year or two-year contract, but at the same time, it also offers an option of avoiding all types of contracts for an extra $10 a month for consumers not into long-haul agreements. In fact, via Xfinity, all consumers have access to a wide range of remote hotspots around the US as well. With more than 111 million subscribers, Xfinity has one of the most dedicated customer team, working day and night to provide consumers with all types of assistance skillfully.
Spectrum
Spectrum is the second-largest ISP and is considered to be the greatest stress reliever if you are sick of poor Internet speeds and tired of seeing an increment in bills. It offers an assortment of personalized bundles starting from a basic 100 Mbps package at as low as $44.99 a month in some states, bandwidth can be increased to 400 Mbps or even up to 1 Gig if you have a big family that streams and play online games simultaneously. There are no data limits with any internet package and that is what makes it one of the most mainstream ISP. Additionally, Spectrum has an amazing contract buy-out option to avail of, which covers up to $500 for people who are interested in getting a triple play package but are stuck in a contract with their current provider. Without ignoring the fact that contacting the ISPs can be a total nightmare, spectrum customer service team responds outstandingly to please their customers. Their highly trained support team deals with any questions you have, and most likely resolve the issue within a few hours.
AT&T
AT&T being one of the oldest telecommunications firms keeps things easy by offering three standard plans: 100 Mbps, 300 Mbps, and 1000 Mbps. The two fastest speed plans use fiber optics and all packages come up with a generous 1 TB data plan, whereas the 1Gbps plan has no data limits. It also consists of a cheaper plan with 5 Mbps to amuse users with low wages and lets the users connect to thousands of hotspots. The best thing about AT&T is how it deals with its clients, it is ranked as the top of the board when it comes to delivering customer service. For the same cause, the organization has received several awards over the last few years. According to the American customer satisfaction report, it was ranked 62 out of 100 making it one of the most reliable companies in terms of quality customer service and consistent speeds.
COX
A wide range of plans with varying features and costs distinguishes Cox from others. Prices are considered fair, rates start at as low as $29.99 a month for 10 Mbps and will grow to as much as $99.99 for 1 Gbps. Most internet packages are data-limited to 1024 GB. The biggest issue is with the availability, as it is only accessible in 18 states. Recent reports have shown an increase in the ACSI survey ranking which is a clear indication of COX aiming to enhance the service of its customers.
Conclusion
The easiest way an organization can stand out from other businesses is by improving the quality of its customer support. Above, we have mentioned some of the best ISPs across the US, especially in terms of their customer care department in expectations of saving you a ton of time if you're thinking of getting a new ISP.