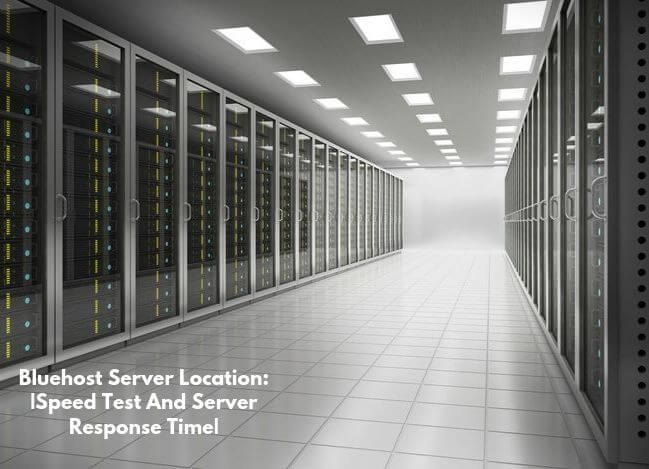 Bluehost Server Location: |Speed Test And Server Response Time|
Bluehost is one of the trusted brands of web hosting. It provides fast loading servers for any website. Bluehost has spent a long time in the market. In this long time, it expended his server in many locations. Mainly Bluehost server location is available in the UK, India, and China.
Bluehost reviews are quite impressive and their data centers are as good as they said. But now updated with some information in 2019 about Bluehost data centers.  Let's take a look over Bluehost server locations.
Server Location Of Bluehost Web hosting
While you are buying a web hosting service you must consider it server location, So, here we are with Bluehost server location-
Bluehost Utha Server Location
The Bluehost main server location in US and US hosting operations are focused on their unified layer servers in Utah. And this is highly associated with features and facilities. Utah server location area operates in the house in a 50,000 square feet facility in Provo and Utah. So by strategic location in the central USA in the highly connected facility.
Here are two server locations. And This server provides a Hostnames box1.bluehost.com-box999.bluehost.com and server names ns1.bluehost.com- ns2.bluehost.com
Provo, Utah this is a main US data center.
Orem, Utah this is a secondary US data center.
Bluehost India Server Location
Bluehost India's user-friendly sign-up process and robust infrastructure allow for a hassle-free set up to your online identity. So Bluehost India is part of the EIG of business. Endurance international groups support small and medium-sized businesses.
Bluehost brings the hosting service to India. This Mumbai data center is purposely established for redundant connections by India. This is an India based reseller club. It is a Mumbai based data center located to redundant connections in each part of India.
Bluehost data server with Indian all hosting plans comes with the global CDN for an increased high-speed global connection. So if you are looking for US-based servers then you can simply opt them from the Bluehost India website. So their website is Bluehost.in
Bluehost China Server Location
To Chinese customers, Bluehost has two websites
cn.bluehost.com-162.88.60.37
bluehost.cn-162.88.61.37
The first websites are available in both English and Chinese. And China bassed customers who want to expand mainly by Hong Kong to a good connection to both mainland China connected to China Unicom and Telecom And beyond hosted on Telehouse data center. This also provides for UK, India, and US locations. Here are four server locations.
Hong Kong city data center
Mumbai India data center
London UK/ Europe data center
Utah USA data center
The second is only in the Chinese language. Bluehost server targeted at deploying low latency and redundant mainland China hosting by their establish high-speed Shanghai server locations with Shanghai Blue Network Technology Co.Ltd. Shanghai, mainland china data center required with ICP license.
Bluehost Server Details
Utah hosting facility is connected to the Unified Layer data center and hybrid cloud network system which spans across North America to seamless connections by the country. So here some specifications about the server.
Tier 3 Data Center Specifications
Tier specification tells the type of hardware this is open and the uptime/redundancy capabilities. Three is the 2ND highest from a scale of 1 to 4. So it means that downtime of 1.6hours/year and availability of 99.982% is to be expected. Weakness compared to tier 4 is that it is vulnerable to serious outages or incidents that could on worst case produce longer downtimes.
Bluehost Speed Test
To a faster website, you will be required to select a fast web hosting company. Keep this mind we build a test site for a look at how fast Bluehost really is. And our sites were made using WordPress with default twenty seventeen themes. So we imported fake content to theme developing add images.
After that, we used Pingdom for testing websites speed. So here the test result. Performance grade B 86, Load time 1.24 s, faster than 85% of tested sites, page size 660.5 KB, request 23, tested from USA Dallas. As you can look our test sites loads in less than two seconds. This is faster than 85% of all tested sites.

So this result is remarkable. For test how Bluehost servers would respond with increased traffic. We used a testing software called a load impact to send VU for our sites. It is built up for 100 visitors to see how the server would handle increased requests from the various connection at once. Here is the result.

The blue line is the No of active VU on the sites and the green line is the server load time. So you can see the server load remained stable by out the test even on peak traffic. Test indicates which if you are looking to a fast website. So i recommend your Bluehost because Bluehost websites are perfect for you.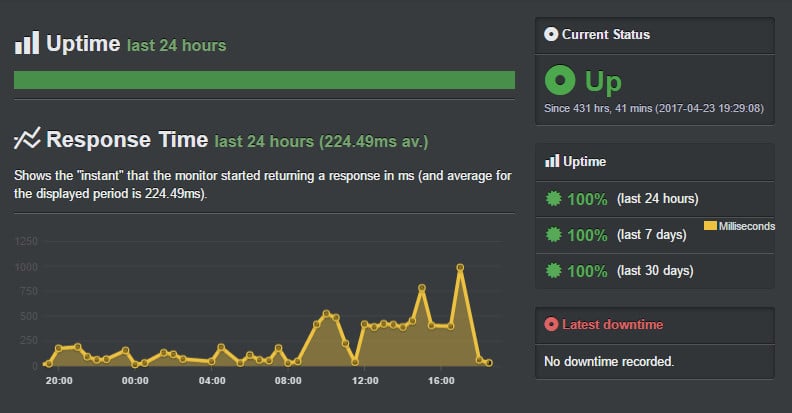 Bluehost Server Response Time

When you are testing live websites using software like Pingdom. Then you are basically seeing how everything on your website loads. It includes images too, which take longer for load than plain text. In order to get an extra accurate server response time, we used another software called Bitcatcha.
This allows you to test server response time without loading any data. As you can see the Bluehost server in the US performed under the fraction of a second. If your target audience is in the US then it would advantage your website.
Conclusion
In this article, we did discuss the Bluehost server locations, speed test, and server response. As you can see the what time Bluehost website response time. You can host your website by Bluehost web hosting because Bluehost company is a good service provider. So this is good for small business and medium business who want to grow business. I discuss everything about Bluehost server location and speed test, etc. So reading this article and get complete information about Bluehost server locations, speed test, and response time.
That's it.