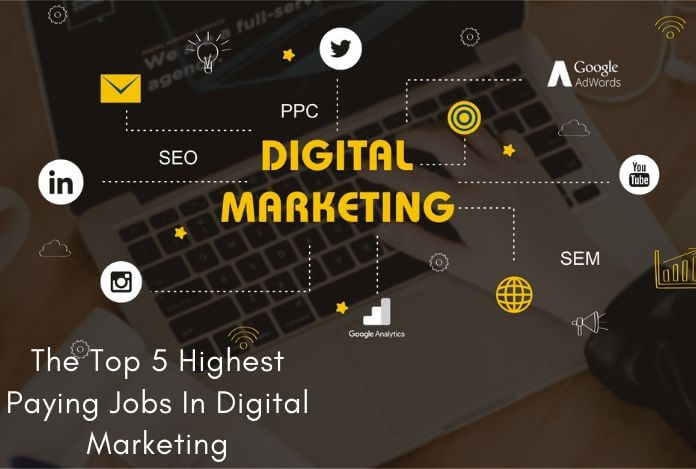 Top 5 Highest Paying Jobs In Digital Marketing
Digital marketing skills are on high demand in today's digital era because more people own online businesses. So, which are the most high-paying digital marketing jobs?
Services like data analysis, UX, and SEO are at the top of the list. That is because every online business is working towards delivering unmatched customer experience.
As a professional with a career in digital marketing, you have to know the skills to prioritize. After all, how else will you secure your place in a crowded marketplace? Staying abreast with on-demand jobs ensures that you keep up with the industry.
The Internet is quite resourceful, and a simple search will reveal all the information you seek. The Internet also allows you to earn from the comfort of your home. Find out more about writing jobs. Read on to find out the digital skills that will have you make the most amount of money.
1. SEO Analysis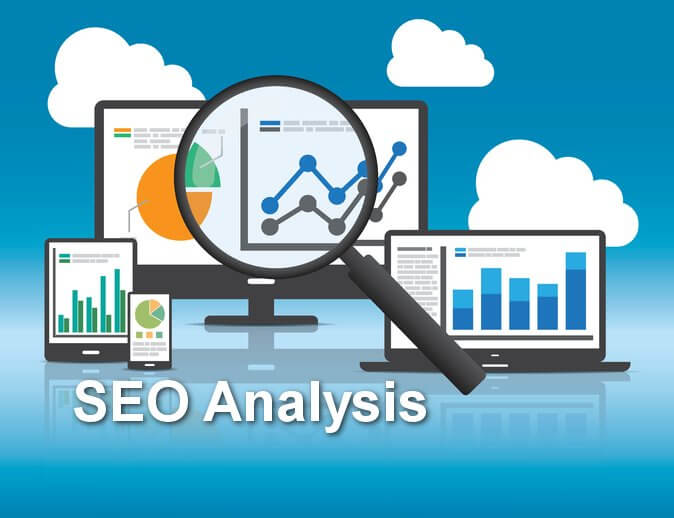 Digital marketing professionals that specialize in SEO analysis earn the most amount of money today. That does not come as a surprise because websites greatly depend on search engines for organic traffic.
Google is always changing its algorithms, and the SEO analysts who've been paying attention know how to play by these rules. Online business owners have to hire experts to ensure they rank high on SERPs.
The first interaction customers have with websites is on search engines. The higher a websites rank, the higher their customer conversion rate. Staying ahead of competitors on SERPs is the surest way of retaining customers and converting prospects.
2. Data Analysis
The growth in the importance of customer data is because customers' expectations keep advancing. The advent of online shopping has customers expecting convenience and personalized user experience when interacting with online businesses.
For a business to fulfill and exceed customer expectations, they have to analyze customer data.
Data analysis offers online businesses the insights they require to ensure each customer's needs are met. Data analysis has been made easier with the emergence of the Internet of Things (IoT) and Big Data.
Businesses no longer use intuition to make decisions. Instead, they rely on informed insights from accurate data analysis. With targeted market campaigns, businesses can boost their bottom line and reduce bounce rates.
3. UX
User experience is one of the most critical components that make a business successful. Customers will only shop at an online store that ensures they have a memorable experience.
Because there are so many online shops today, customers don't have to transact with a store that doesn't prioritize excellent service delivery. Now, UX is so much more than just a website design. Businesses today understand the importance of centering all their marketing efforts around user experience.
You need an expert web designer to help you figure out why individual pages on your site do not encourage sales. Enhancing the design of your website ensures that you achieve a high-responsive site that doesn't take ages to load.
Remember that each page on your website contributes to the overall performance of your online shop. If the check-out process is complicated, for instance, customers will end up not purchasing your products, even though they needed them.
4. Digital Marketing
Customers' reception of content has drastically changed over the past 3-5 years. Customers use the content that online businesses upload to determine if they can trust this brand or not. Online store owners now have to be smart and leverage content to accelerate their growth, not to mention maintaining a solid online presence on all social media platforms. Content marketing overlaps with other marketing strategies. For this reason, the effort you put towards creating appealing content reflects across the board.
Business needs the services of expert content marketers who can achieve a strategy that's tailored to the needs of their brand. As a content marketer, you also need to be in a position to conduct a content audit to determine if it serves the objectives of the business.
5. E-commerce
E-commerce specialists are on-demand professionals since online store owners need assistance with running a business over the Internet. There is a huge difference between a brick and mortar store and an online store. What works for physicals stores cannot be applied to online stores, as that is a recipe for failure.
You need e-commerce to make your store more accessible to prospective customers. E-commerce specialists help online business owners target a wider audience.
You need the services of an e-commerce specialist to create compelling product pages that encourage prospective customers to make purchases. Details such as placement of call-to-actions need to be done effectively to ensure that online shop lives up to its potential.
Summary
Careers in digital marketing are thriving as more people open online stores. The world is getting more digitalized with each dawn. As a professional in this field, it's best to stay abreast with on-demand skills to secure your position in the industry.
Related blog:-