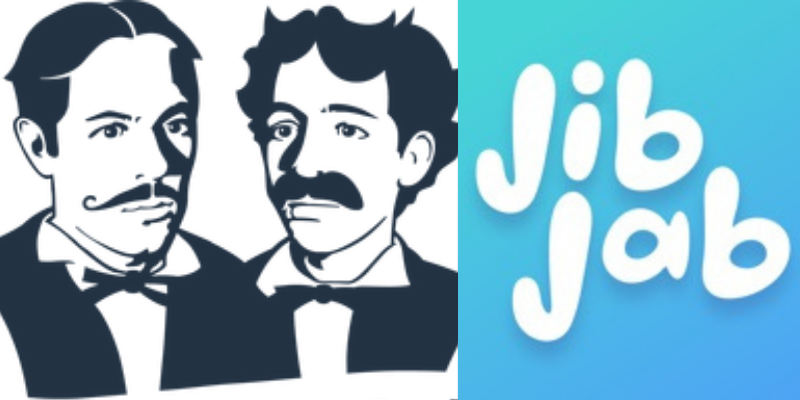 Top 5 Best JibJab alternatives
Jibjab was founded on 5 March 1999 by brothers Evan and Gregg Spiridellis. It is an American Entertainment Studio and the headquarters of Jibjab is in Los Angeles in California. In 2021, JibJab takes a great step towards the student educational market with various learning platform programs, StoryBots and are spawned on Netflix Tv Series, Ask the StoryBots and StoryBots Super Songs. In 2019, Catapult Capital which was a private entity take over the JibJab. JibJab also produced commercials for the clients like Sony, Cartoon Network, Disney, Nickelodeon and many more. 
JibJab alternatives are as follows:-
Canva eCard Maker

Smilebox eCard

Adobe Spark

Greetings Island

Graphic Spring
1. Canva eCard Maker:- 
Canva is one of the famous and easiest ways to create eCards. It is the best and superior apps for creating designs, Image editing, Templates, Invitation cards and many more. It is a professional way to create e-cards. Canva contains unlimited designs for making eCards that look too professional. 
The Canva doesn't need graphic design experience because this platform is easy to use. You can also use it via PCs, Laptops etc. you can also find the mobile apps for Android and iOS. This platform even saves the design if in case you exit the app or website 
2. Smilebox ecard:-
The Smilebox is used to create eCards simply and most easily like JibJab. It has various eCards design options and is free to use. The library is updated constantly with time. The Smilebox contains various templates of different categories and events just like JibJab.
You can also upload photos from social media websites like Facebook, Twitter, Instagram and create them according to you. This app runs on PC, laptops as well as mobile phones.  
3. Adobe Spark:-
Adobe Spark is the best free app for creating eCards and is the unique JibJab alternatives. You can create Unique designs with Adobe Spark because it has unlimited Templates to design eCards.
The eCards that are created by Adobe spark look professional and unique. This app is very easy to use and create unique and best Instagram templates for stories. 
4. Greetings Island:-
The Greeting Island contains unlimited designs and Templates to create eCards. The premium account of Greeting Island has so many features but didn't charge any amount for this. It shows the professionalism and innovation of the person who creates eCards with the help of Greeting Island. It is used for creating wedding cards, baby shower cards, birthday cards, party cards etc 
5. Graphic Springs:-
The Graphic Spring is another best alternative to JibJab. It is the eCard maker which is very easy to use. You don't need graphic design experience because this platform is easy to use.  It is used for creating wedding cards, baby shower cards, birthday cards etc.
Conclusion:- 
These apps help us to create invitation cards professionally by using various templates that look professional and attractive. The above-mentioned apps are the best alternatives in place of JibJab.