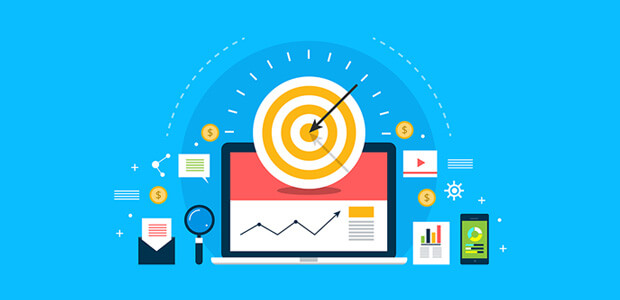 Developing a Content Marketing Strategy Made Simple
Content marketing and Search engine optimization are two of the most important tools the modern marketer has at his disposal. You don't really hear people speak about these two approaches combined. However, a marketing strategy for SEO content can really help to take marketing for your brand to the next level.
If you want your digital marketing campaigns to deliver the best results, it's important that you develop an integrated marketing strategy. This means you'll need to work together to get content marketing and SEO to help each other. The only approach to ensure the two are operating hand-in-hand is to build a content marketing strategy for SEO.
We will be walking you through the process of designing your own content marketing plan for SEO as well as the concept of content marketing in this post.
What is content marketing?
Now we are going to dive into content marketing a little deeper.
Content marketing is an approach to market your content that involves creating content that is valuable and relevant to help attract new customers. In order to produce a kind of consumer behavior, the contents are tailored for your target market. This may not always be the desired action to make a sale. You might be pushing consumers to purchase an eBook, for example, or setting up a meeting as a way to bring them through the marketing funnel.
There are a variety of separate parts of content marketing that operate together to get you fresh leads. Next, you need to build valuable material that your viewers can consider useful. Marketing your content is not necessarily targeted to sales. The aim is sometimes for mere entertainment and often to educate the viewer. The material will bring some sort of interest to the audience anyway.
Only creating content isn't enough. Your target audience should able to see your content. The other aspect of content marketing involves sharing materials on several sites, including social networks. By bringing the material to the right target, you will focus on communicating with specific leads.
The content marketing strategy primarily aims at developing partnerships with leads and consumers. By displaying your knowledge and presenting useful details that make the customer make a better buying choice, the content continues to create relationships. At every phase of their path, it is crucial to produce content that appeals to customers.
How to establish a content marketing strategy?
Let's speak about how a content marketing plan for SEO content can be developed. Use the suggestions below to build a plan for utilizing all strategies combined to produce better results:
1. You should know your target audience
The first step you would need to take in designing a marketing campaign for SEO content is to study your target audience. If you want the success of your SEO and content marketing efforts, it is vital that they focus on reaching the audience that is best suited for your products or services. This is where work on the target audience falls in.
You may consider developing the personas of customers for your company helpful. There are fictitious images of the potential purchasers. They include demographic details such as class, locations, and age. These may provide other relevant material, such as the purchasing habits and preferences of the customer. Using this detail can help with producing quality content over time.
One of the most critical aspects to consider in your target consumer research is what sorts of concerns the customer has when it comes to shopping for goods or services such as yours. Through knowing the issues affecting the target market, you'll have a clearer sense of what sorts about subjects they may be searching for online. It is a perfect starting point for the generation of subjects for content marketing and SEO keyword analysis.
2. Research keywords on priority
You ought to learn what phrases people type through their internet queries to find the answers to their queries. Understanding your target audience's most common keywords can help you not just refine the platform for search engines, but also create content that they can consider useful. This would also increase the popularity of your platform with search engines. Typically we recommend that you bring the most energy into that aspect of the operation. Highly optimized keywords can result in high-quality leads to locate the material on your website, which will be able to be sold or purchased.
3. Write perfect content for your site
If a collection of focused keywords has been created, you can use this knowledge to start generating ideas for content topics. Go beyond only writing blog articles on these subjects, and explore whether to create alternate internet pages or long-form material such as white papers and eBooks utilizing such keywords. You may also want to build video content around the themes that you found.
It is not enough to spray the keywords all over your text. It has to be of high quality if you want consumers to read the content and take action. In fact, Google penalizes organizations that produce low-quality material that can affect the SEO rating and search engine's ability to take new leads. Use a plagiarism checker and grammar checker to remove plagiarized content and grammatical mistakes from your posts.
When designing your SEO content strategy, these are only a couple of items to bear in mind:
Professional material should be well crafted. Check the spelling and grammar errors, as well as the text flow. Also, check the readability of your content by using a readability score checker.
Use examples that are applicable. When you're thinking about specific concepts or theories that may be challenging to grasp, it's important to have appropriate examples. It will help the user connect more with your company.
Write in a language that would be appreciated and appeal to your target audience. A conversational approach will go a long way toward developing consumer ties.
Make the text more accessible. Using bullet and short outlines points to break up the text and make skimming easy for the user.
4. Regularly update content on your site
The promotion of SEO products isn't something you should place and forget. Even though you were able to attract visitors for several years to a single blog on your website. Most of the content would need to be changed to stay successful.
There are a few different ways you can upgrade the content to ensure it stays effective:
Refine the content for new keyword opportunities.
Include content to provide interest for the user.
Correct any data or figures which might be out of date.
Check the documentation and get it to search engine-optimized.
Update any of the vocabulary for more meaningful use.
Build a habit of regularly checking the content and making changes as appropriate. Begin by upgrading the parts that pull in the most traffic over time, to get the best out of your material. For example, you may want to consider opportunities to increase the content for even better performance if you have a blog post you wrote last year which keeps getting visitors to your website.
Wrapping Up
Content marketing and SEO are two separate resources open to you as a small company. Yet they are not living in a vacuum. You have to use both together if you want to get more traffic to your website to boost the revenue. The easiest approach to ensure that strategies function well with optimal outcomes is to build an SEO content management plan. Use free SEO tools like on Prepostseo to boost your SEO and content quickly.
With the above tips, you will build an effective SEO content marketing plan to help your company benefit from content marketing. It's not a fast or simple operation, but once you start getting more site visitors and improving sales, you'll be glad to have taken the time to do it.