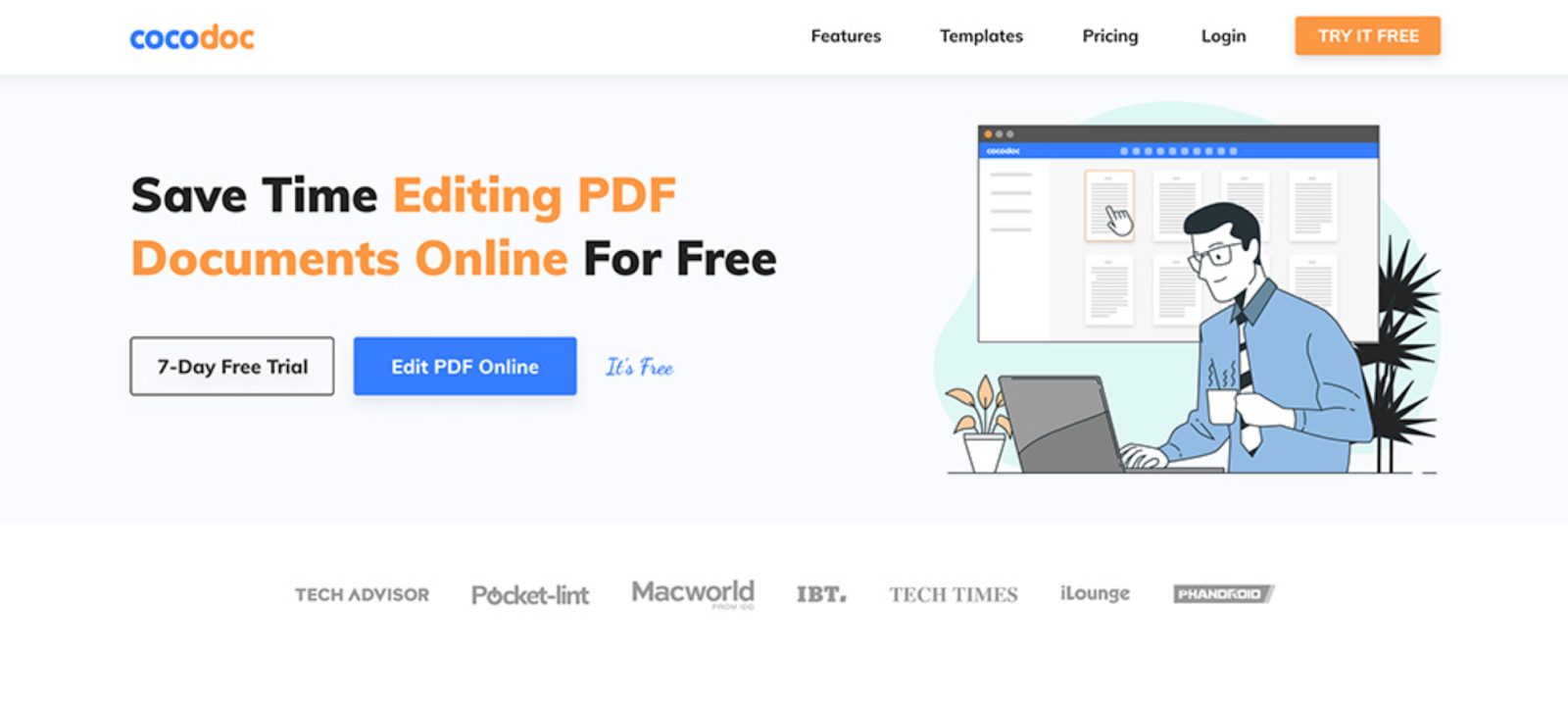 How to Edit a PDF Efficiently using CocoDoc
Editing a word document or text file is a piece of cake for every Microsoft Office user. However, editing a PDF can be a lengthy and complicated process. It is because most document processors require you to convert PDF in some other format to change it.
That is why we will cover a PDF online service that helps you edit all types of PDFs directly. It means that you can drag & drop any text, picture, or graphics you want. Sounds interesting? Let's find out more about this tool and discuss its features in detail.  
CocoDoc- Online PDF Editor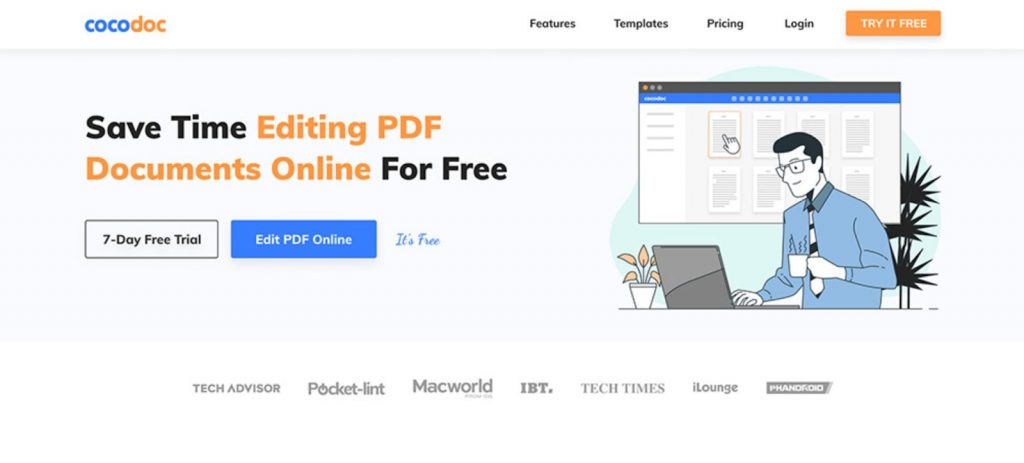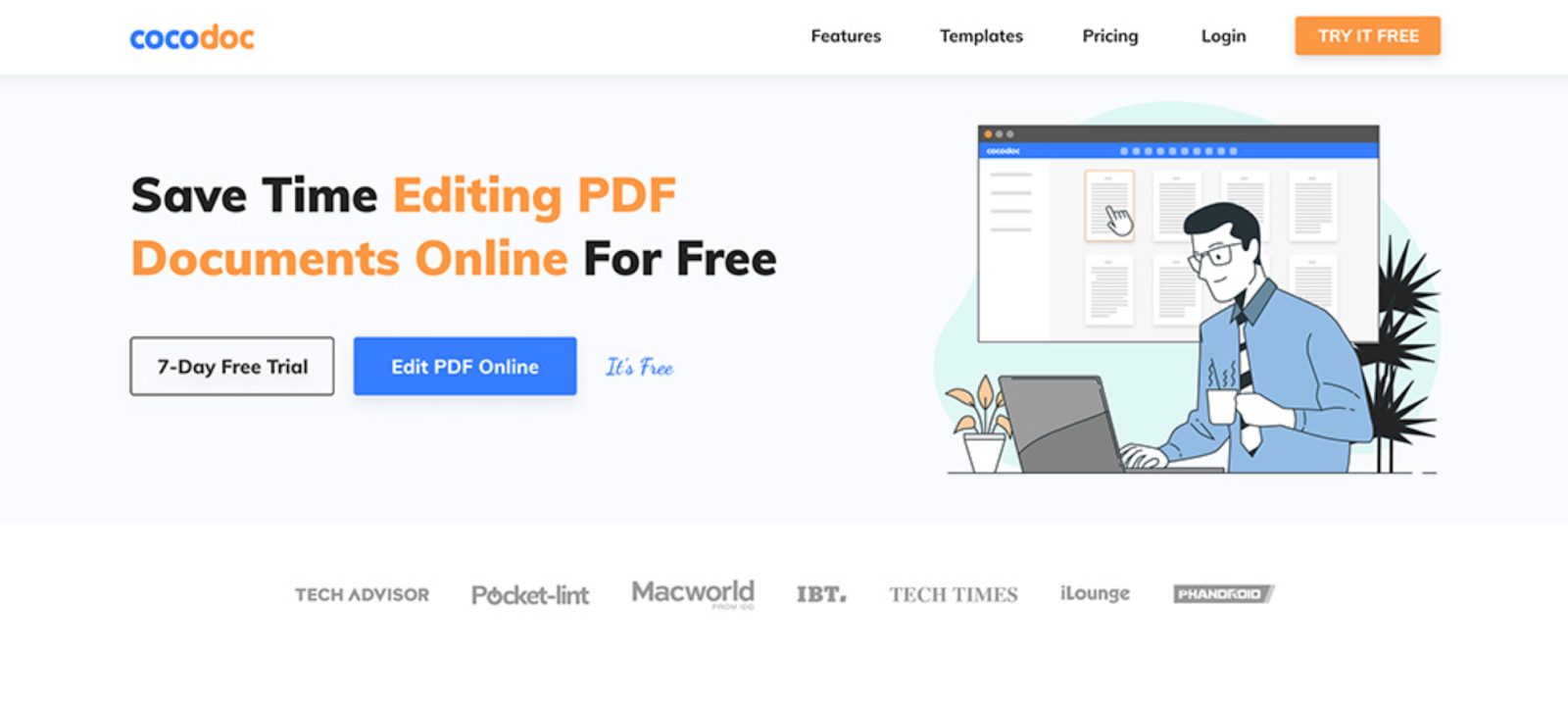 CocoDoc is an extraordinary tool that does not only edit PDFs but only helps in signing them digitally. This tool is preferred by millions of users as there are no charges to use its services. No matter if you want to create, edit, compress, resize, sign or edit your PDF, you can find the option on this platform.
We wanted to know more about the CocoDoc platform and used all the features to understand them. The website works perfectly and provides an excellent way to manage your PDFs online. 
It is loaded with some of the most popular features that you need to edit or create your PDF files. However, users can convert other files in some of the most popular formats as well. For example- there is a feature to convert PDF into PPT to avoid creating multiple slides with the information.
Thus, there are enough options for a user to edit any kind of PDF online.
How To Edit a PDF with CocoDoc
Editing a PDF takes only a few seconds with this excellent tool. You just need to follow a few steps to get it done in no time. Here are the steps that will help you do it:
Step1: Sign Up
Visit CocoDoc's website and sign up for a free account. It will give you a 14-day trial to check out their services. The signing process is simple and requires your name and email address to proceed. We recommend verifying the email address to avoid losing your account, in case you forget your account.
Step2: Choose PDF Editing Tool
After logging in to the account, click on the 'Edit PDF Online' button on the homepage. It will take you to a new page where you can continue the process.
Step3: Drag&Drop PDF File
The third step is to choose the file that you want to edit. There are two options to do it. You can either drag&drop the file on the provided column or you can upload it from your smartphone or laptop. Once you upload the file, wait until it verifies it.
Step4: Make the Changes
Once the file is verified, it will show all the pages available on the PDF. You can choose any of the pages and use the easy options to add, remove, or edit any part of the page. You can even freestyle write on the PDF to add your signature or some other important details on the file.
After making the changes, click on the Save button and it will create a new file for you.
Step5: Download the Edited Version
Once the file is ready, click on the download button to save it on your smartphone. If you are a CocoDoc user, you can decide to keep it in an online space for your convenience. Additionally, there is an option to integrate this tool with Google Drive for better results.
Some Exciting Features of CocoDoc
As we mentioned earlier, CocoDoc is loaded with dozens of exciting features for its users. Here are some of them:
Esign: It lets you sign any PDF online
PDF Editor: It is used to Edit PDFs online
PDF Converter: This tool is used to convert PDF file in any other format
Merge & Compress: It is used to merge or resize the PDF file
Page Remover: This tool allows you to remove any page from the file
Final Words
If you ever want to edit any PDF, there is no better tool than CocoDoc. It is a free, reliable, and secure way to make unlimited changes to a PDF file. Additionally, there are exclusive tools for all the things that you might need.
That is why we recommend using this awesome tool for all kinds of services.