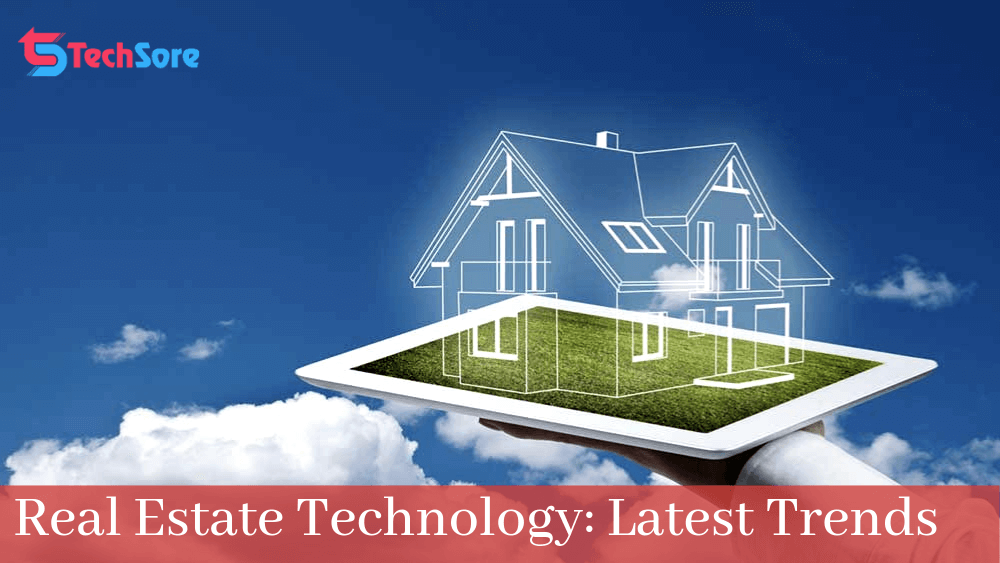 Real Estate Technology: Latest Trends
Real estate technology is the developing technologies that encompass the application of information and platform economics to real state markets. Real estate technology has undoubtedly created ripples across a wide range of industries including financial services, entertainment, communication, transportation, and manufacturing.
The goals of real estate technology include reducing paperwork or making the transaction quicker and more efficient, as overlapping with financial technology. Real estate technology could include property management using digital dashboards, smart home technology, research and analytics, listing services, mobile application, 3D modeling for the online portals, automation.
Sometimes, real estate technology is referred to as CREtech(commercial real estate technology) or REtech(real estate technology ). Real estate technology in the United Kingdom and Australia referred to as Prop Tech or proptology(property technology).
In simple words, we can say that technology has transformed almost every industry including real estate. Technology such as artificial intelligent(AI), internet of thing(IoT), augmented reality(AR), big data are the term that we will hear regularly. In the real estate sector, all stakeholders will have to adopt the latest technology including them to drive efficiencies in the life cycle of the real estate.
Innovations of Real Estate Technology
List of top 10 innovations that have changed the face of the real estate industry:
1. Online Marketplace:
In the last few years, real estate in India has moved online. Thanks to the number of growing consumers who like to visit online before making a purchase decision. The Internet has fundamentally altered our business communication and daily interaction between a home buyer and a developer easier. And the amount of the buyer had to pay a broker or third party agent. This portal offers the user a centralized data and all the information necessary to buy a home.
It is based on the peer to peer sharing of access to goods and services. It provides cost-effective and convenient access to resources without the burdens and the commitments of the ownership.
2. Real estate Regularisation:
Many countries have been brought a certain amount of transparency to the real estate market through the regularisation. Real estate laws are helping India to move in the directions, these laws regulate the developer and secure the right of the home buyer.
3. 3D Walkthrough:
Technology has taken the real estate industry by a wave lately in 3-D. It has become a critical technology being adopted by developers to design high-quality walkthroughs on online portal for home buyers. Walkthrough enables the buyers to look at all the topological aspects of the property on their hand-held or computer devices. This industry uses computer graphics(CG) to present a clear picture of the project, as well as the apartment one plans to buy. This technology is being used for construction as well.
4. Home Automation:
Home automation can be adopted at different levels in both commercial and residential set-ups. Internet of Things (IoT) now set to become a reality, the technology of home automation will go higher. The technology has led home-owners to regulate their home electricals and appliances from the click of the button, along with ensuring safety.
5. Private Equity:
In real estate private equity(PE) funds have triggered aggressive investments in the property market. It investing directly in the market could be a prolonged task that requires identification of the location and estimation of a project's future value. Private equity funds allow a buyer to invest in the market on the fund manager's expertise.
6. Green Designs:
Green designs are a growing concern for the investment. The developers have recognized the impact of unauthorized construction or use of harmful building products, thus causing a blatant misuse of natural resources. Government strict guidelines have also been issued to maintain the ecological balance of the society.
7. Referral Programmes:
The latest trend of referral programs is that the developers who plan to further expand their market are doing so through customers. This referral and loyalty programs ensure that new customers already trust the developer. Customers that are already existing being used as a referral point, meanwhile, get benefits like discounts.
8. Affordable Housing:
In real estate, the low and middle-income group are usually constrained by the high prices. The concept of affordable housing has emerged to take housing in these classes. Nowadays many developers lunch launch projects that offer an apartment in a smaller configuration, with basic facilities, making them livable and yet affordable for low and middle-income groups, around 90%  of the demand in the housing industry today is for affordable housing.
9. Customized Payment Plans:
Home loan facilities allow customers to choose payment plans according to their financial status. Plans are flexible and some of them can be availed of at a minimal or zero down payment.
10. Faster Construction Techniques:
It includes 3D printing and pre-fabrication that helps developers to construct projects in less time, with these faster techniques. The developers can come up with more projects, thereby meeting the ever-growing demand for real estate.
Real Estate Technology Trends In 2019
Real estate technology trends in 2019 are the following:
1. Advanced CRM Systems:
CRM software solutions that help real estate pros to track and handle their leads collected from multiple sources to improve sales. The real estate agents identify the exact position of their leads in the sales funnel and channelize their efforts accordingly to close more deals and improve their profit margin.
2. Artificial Intelligent(AI):
AI has the capacity to solve mathematical and logical problems better than humans, for that reason computers will be taking many over many jobs in the coming twenty years that currently perform by humans. AI could represent a big opportunity for real estate experts.
There are various AI-driven tools such as robots, chatbots, virtual assistants, and voice- bots, which helps customers by resolving their issues.
3. Big Data Analytics:
It is the technique that facilitates effective analysis of a huge amount of data in order to help real estate. Big data analytics is driven by specialized analytics systems and software. As well as high powered computing systems, big data analytics offers various business benefits, including new revenue opportunities, that are more effective marketing, better customer service, improved operational efficiency.
4. Smooth Transition to the cloud:
Cloud computing has lots of benefits but still, it represents change and there are inevitable cultures issues that arise when you ask people to do things differently. Cloud is part of IT strategy, the variety of impressive benefits that the cloud boasts, include simplified management and increased business agility. There are different cloud property management tools that are cost-efficient and comes with increased security, accessibility and flexibility.
There are five key steps to smooth cloud transition:
Leverage the power of virtualization.
Manage your data.
Enable mobility.
Consumerize IT.
Transition to the cloud.
5. AR & VR Facilitating Virtual Tours:
Augmented Reality(AR) & Virtual Reality(VR) are techniques that have given birth to solutions, which can take renters or buyers on virtual tours so that they can examine the property remotely. These tools also help real estate professionals save a lot of their time and money.
AR(Augmented Reality) is a type of interactive, reality-based display environment that takes the capabilities of the computer-generated display, text, sound, and effects to enhance the user's real-world experience. AR combines real and computer-based scenes and images to deliver a unified but enhance the view of the world.
VR(Virtual Reality) can be explored as a 3-D image that interacting a personal computer, usually by manipulating keys or the mouse so that the content of the image moves in one direction or zooms in or out. VR is an artificial environment that is created with software and presented to the user and accepts as a real environment.
6. Blockchain:
Blockchain is an advanced technology to spot fraudulent transactions, this technology ensures a transparent and safe transaction and eliminates the need for a mediator by maintaining a centralized database that acts as a fraud detector for realtors. Brickblock is some of the most popular blockchains in real estate.
7. Automation & Mobility:
Real estate technology has automated several tasks from emailing to online chatting and invoice processing to property valuation so that they can stop doing repetitive jobs and can focus on selling better.
Automation in the real estate is enjoying and enhances mobility with the help of CRM tools such as Rex that have their own app.
8. Rapid Evolution:
The rapid evolution of the proptech & web platform is the way that people look for better property deals, key players such as facebook, amazon, and Airbnb have already joined the proptech by empowering real estate with numerous rent binding apps, smart contracts on-demand showing, etc. Rapid evolution basically provides customers with seamless brokerage services and makes the purchasing process a lot easier.
Impact Of Smart Technology on Real Estate:
There are several changes in all areas of business and industry as a result of technological change and the real estate market is no exception. The market is using new innovative methods to capture the market and saving time, money, and energy.
China has built a 5-star hotel in just 15 days recently with the help of new technology methods of prefabrication. Such methods can be use by the Indian real estate industry to save time.
The impact of technology on the overall industry is the following:
1. Prospecting:
Business profile development requires individual agents to market themselves as unique brands and their services like different from any in the huge marketplace.
2. Listing Appraisal: 
The primary service delivers by the agents for the market value of a client's property and can promote a value-add free appraisal.
3. Marketing:
The client's property promotes across multiple platforms as a piece of marketing collateral to attract a larger audience.
4. Facilitation:
Buyers in the large audience will be nurtured to develop an interest to make an offer to buy the property. Also, maintain interest by overcoming the objections.
5. Negotiation:
The deal to close by satisfying both buyer and seller in relation. Such condition of sale meets including other important terms and conditions of the transaction.
The Indian real estate industry is emerging new technology to increase efficiency and save time, this will bring about a sunshine change for the industry.
Conclusion:
The real estate market in the current state does not decide the economy, is under the continuous pressure of the economic downfall. Commercial market investment is a complex system of firms based in the different sectors of the industry. The firms focus on land and development, retail shopping centers, industry office/space, or apartments and multi-family homes there are many factors affecting their strategy overall performance, and future.
However, the future of companies most directly affects and changes in global economic conditions. In current situations, the property prices are moving for correction through the real estate market is moving moreover towards the crash situations and buyers are waiting until more lowering down of property prices.