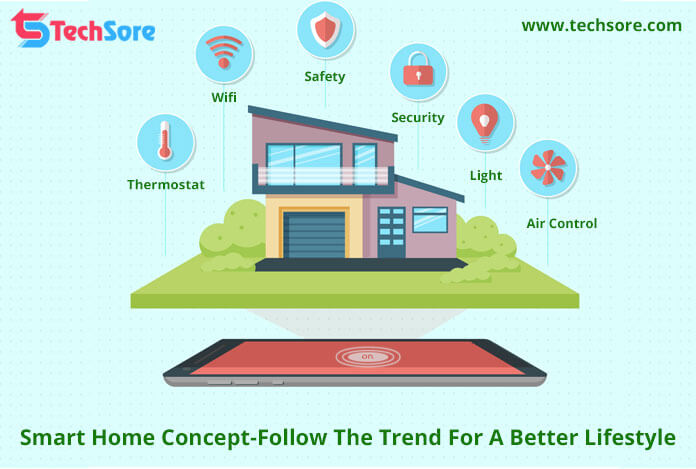 Smart Home Concept-Follow the Trend For A Better Lifestyle
"Smart Home Concept- Add tech to your house." We all like, when things happen with our actions, reaction, and voice. It happens rarely in life but it is possible at your house. The smart home concept is in trend nowadays and we all prefer to follow the trend for a better lifestyle.
It is a kind of home automation that is convenient, comfortable, and energy-efficient. Because it allows you to handle smart devices with your smartphone or with other network devices. You must follow the United kingdom 's concept of a smart home.
Table Of content
Let's move forward to understand what is a smart home concept 
1. What is a smart home Concept?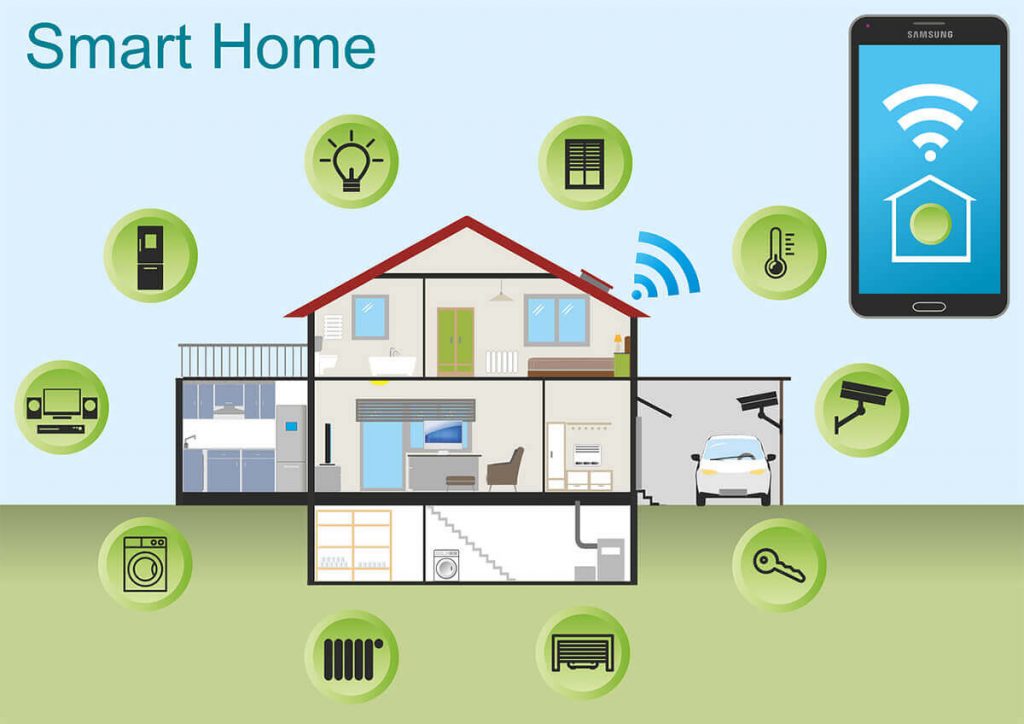 Basically, the smart home term is used to define a house that is full of appliances like TVs, computers, air conditioners, etc that can be controlled remotely from any location by phone or internet connection.
However, every aspect of life wherever technology moves in the domestic space like lightbulbs, dishwashers, etc.. are the inspiration for the introduction of a smart home concept. Let's see what is a smart home concept. 
Here we have some example of Smart home technologies based UK smart home concept-
2. Follow UK Smart Home Concept
The UK is one one of the developed country in the world and it follows smart home technology frequently. And we also think we must follow the UK smart home concept. Let's see the appliances that come under the smart home concept how they control them from any location.
The first smart technology is Smart TVs that connect with the internet and access content through the application. For example on-demand videos and music. Advance Smart TVs follow voice or gesture also.
The houses in the UK are fitted with a remotely controlled and customized smart lighting system. For example, Hue from Philips lighting holding B>V can detect when residents are in the room and adjust lighting accordingly.
The thermostats fit in the houses integrates with Wi-Fi. Due to this setting users can easily set up schedules, monitor and remotely control home temperatures. The devices also record the owner's behavior and update its settings to provide maximum comfort and efficiency. These smart thermostats also report energy use and remind the user also.
Smart lock and garage-door openers– is a basic trend in the UK.  Because of this they allow or deny access to visitors. We can also say this a secure smart home concept.  
Smart Camera security– This used to keep an eye on their house. With the help of this, the homeowner can monitor their house from any location. Basically when they are on vacation. Moreover, the smart motion sensor is able to recognize the difference between residents, visitors, pets and suspicious behavior.
More amazing things are pet care and plant care appliances. Like the pet care connects with automatic feeders and watering plants is also set with timers. This kind of smart home concept is just blown your minds.
Now we come to kitchen appliances. The UK kitchens also use the smart home concept. The Smart coffee maker makes your coffee before your morning alarm.  Smart refrigerators that keep track of expiration dates. It even gives the recipe based on ingredients currently available.
Household system monitoring- This helps to manage accidental errors. Like electric surge, water failure or freezing pipes.
The Smart home concept applies to every area of your house. This helps you to manage everything when you are not at your place. It is appreciable technology. We must encourage it. Let's see! Some gadgets which fulfill the smart home concept.
3. Smart Home Gadgets 2019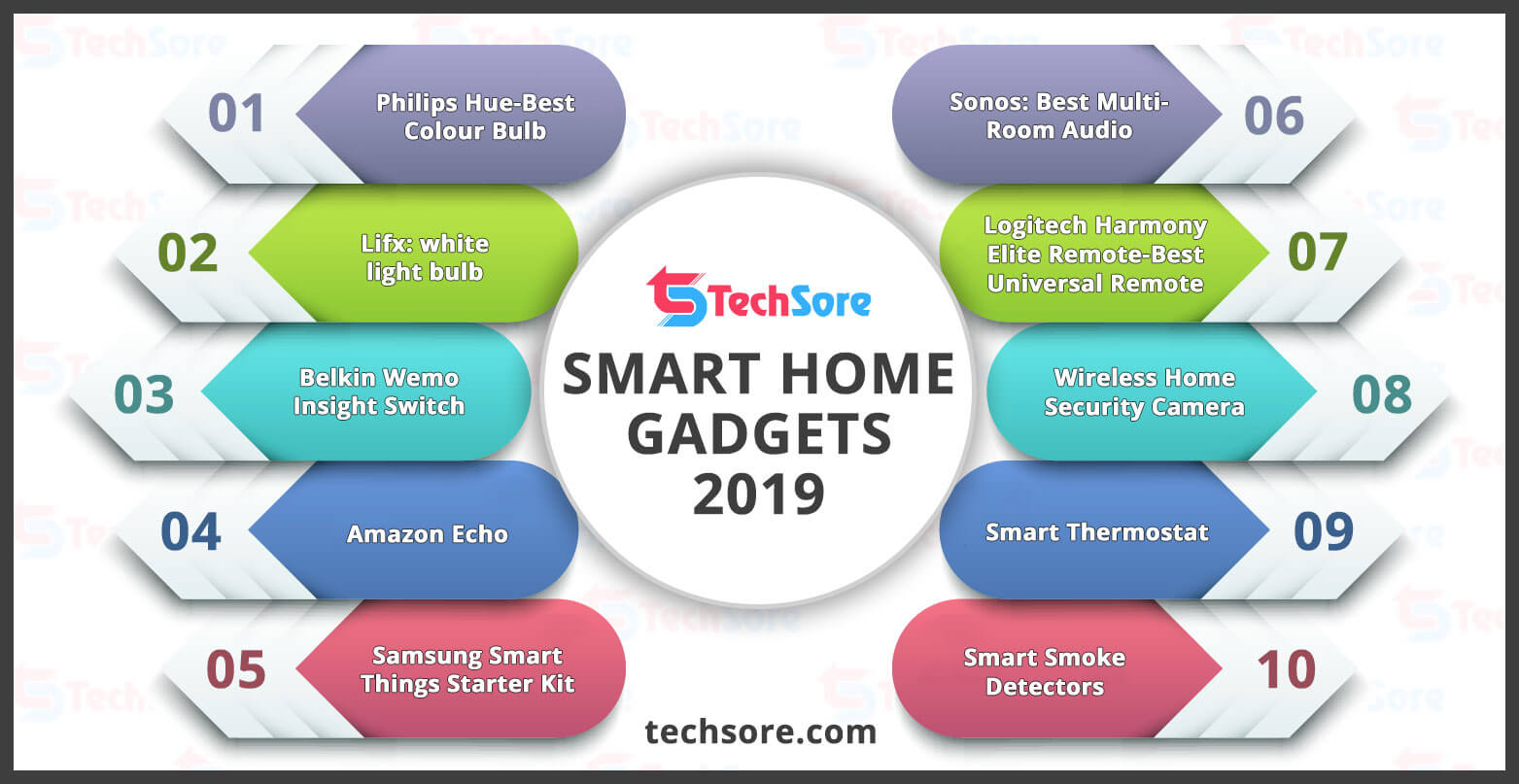 Here we have the list trending Smart home gadget all over the world that stays in 2019 too.
3.1. Philips Hue-Best Colour Bulb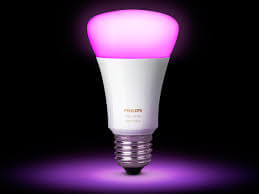 Philips Hue is the smart lighting bulbs come with vibrant color, different designs, and with voice control also. Since 2012, Philips hue is going better and better by the years. The recently developed app add-ons more to its features and usability.
Read more blogs: Top 10 Essential Android App In 2019
3.2. Lifx: white light bulb
Lifx is simple but smartly operative white bulbs work with Amazone Alexa and no hub is required to operate it. Comparatively, it has a smaller range than Philips. Philips comes on top for colored lights and for white bulbs LIfx is the best brand.  
3.3. Belkin Wemo Insight Switch
Belkin Wemo simply configures insight switches the best use for the dumb gadgets of your leaving room and house. Moreover, they are easily expendable and works with Nest and Alexa.  
3.4. Amazon Echo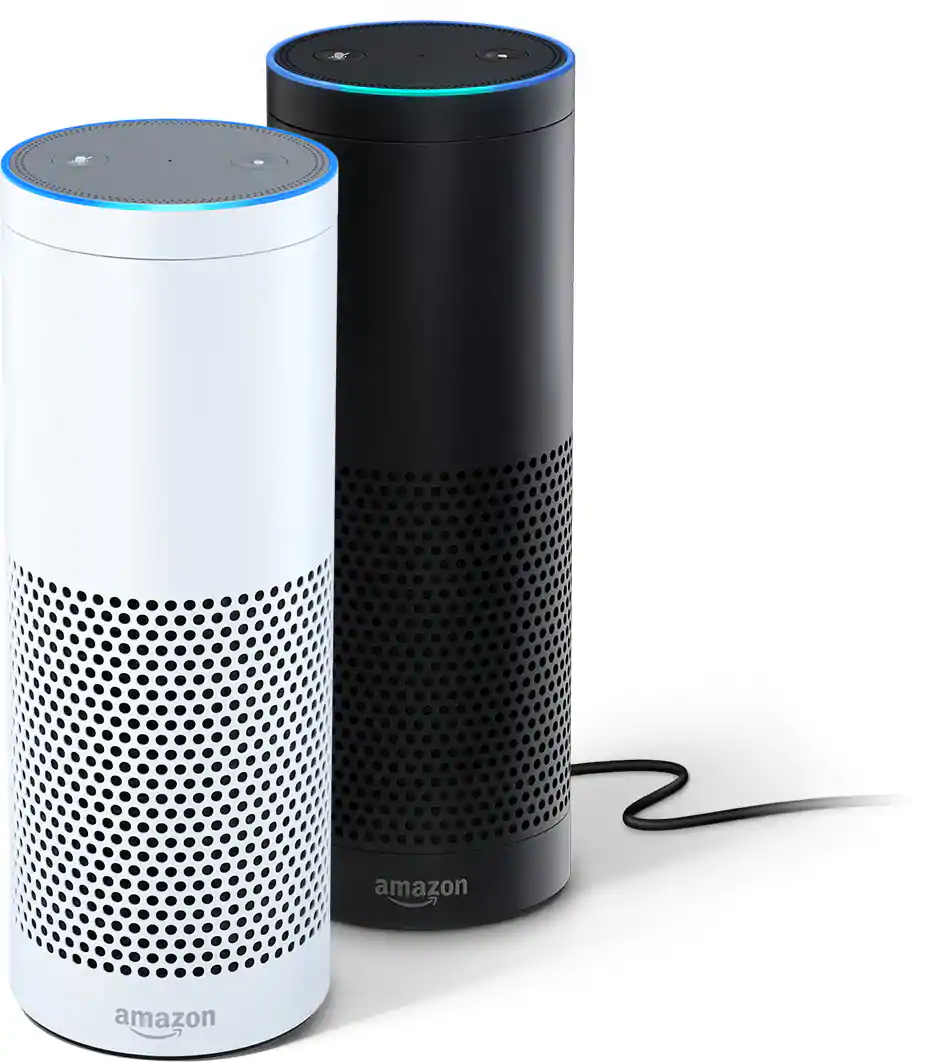 Echo is the ultimate artificial intelligence for the home. It has fantastic voice recognition and broad compatibility. However, Amazon Echo voice commands play with, compatibility with a whole host of distinct gadgets, and even a choice of tasteful colors.
3.5. Samsung SmartThings Starter Kit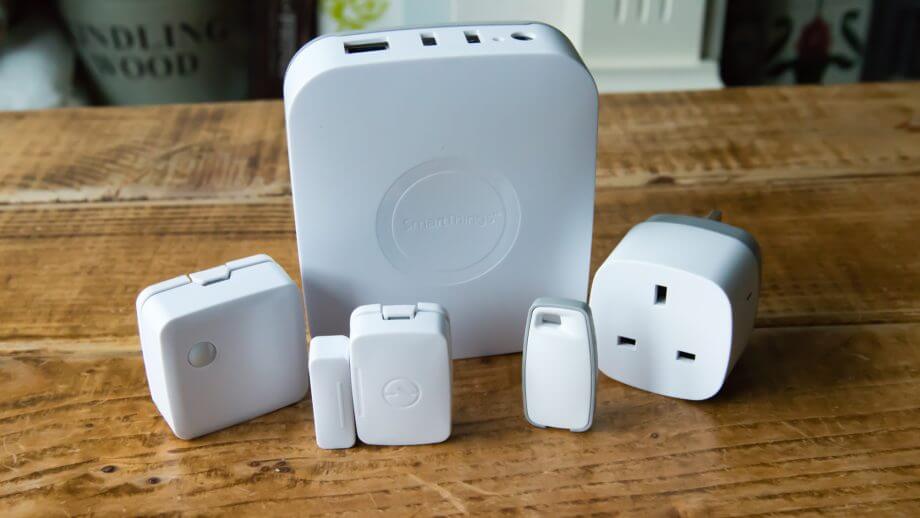 It is one box kit for everything, connects with so many devices and a pretty good job is done with designs. Samsung Smartthings Starter Kit covers a host of sensors and devices, operates with plenty of third-party kit and simple to use across the board.
Furthermore, Samsung Smartthings Starter Kit equipped with a Hub to connect things together, a smart plug and 3 sensors of differing descriptions. Also, it's easy to add other gear as well. For example, this kit can help control your Philips Hue or Lifx lights.
3.6. Sonos: Best Multi-Room Audio
Sonos is a good choice of speakers that supports plenty of services. The features that make Sonos different from other speakers is the number of support music services from iTunes to Spotify to Deezer. Another feature is, Alexa is now integrated into a newer speaker.
3.7. Logitech Harmony Elite Remote-Best Universal Remote
Logitech Harmony Elite Remote has attractive designs, integrated screen and works with a bunch of equipment. The smart home concept is more supportive of voice Command controls. Still, if you like to control devices pointing and tapping them the Elite remote is perfect for you. This allows you to remotely control TV, media system and also work with Wifi- enabled the smart home kit.
3.8. Wireless Home Security Camera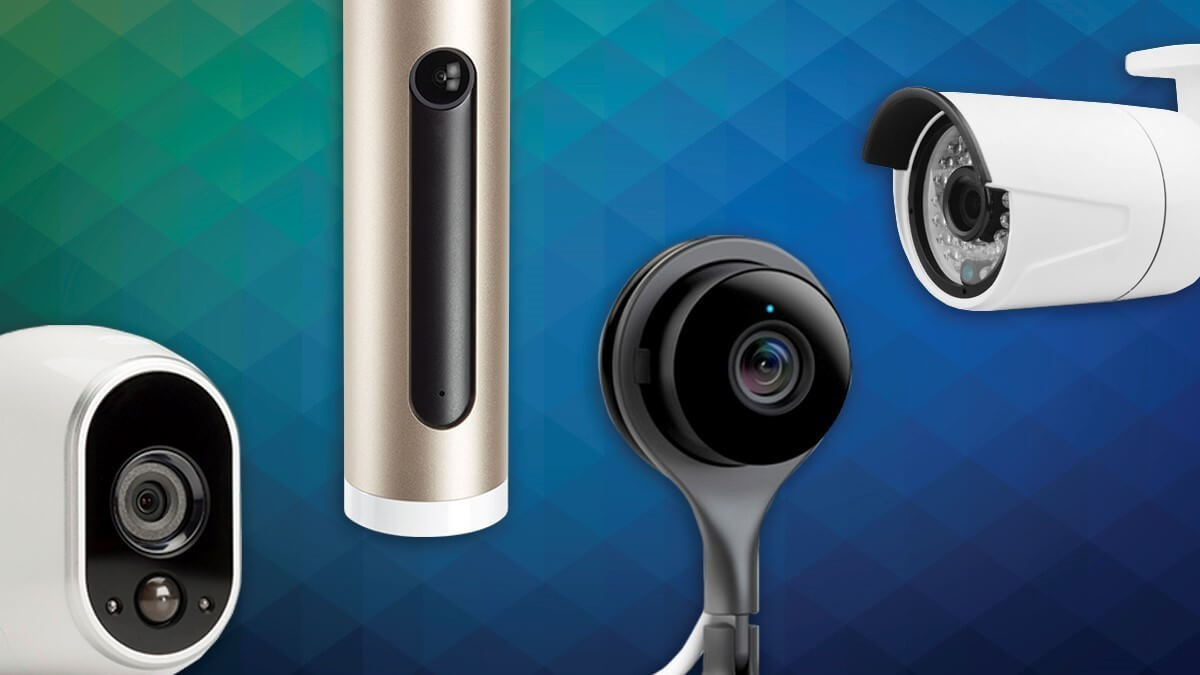 Home security always comes first for any house owner. And the wireless camera is the first gadget used for home security. Moreover, wireless cameras are fixed with wifi connection and have cloud storage, powerful motion, and sound detection. Wireless home security camera provides the best security for kids and pets. So everyone uses the wireless security camera at the home.
However, you can choose the storage type either in microSD card or in the cloud. The trusted brands for wireless home security camera are-
| | | |
| --- | --- | --- |
| Arlo Pro Indoor & outdoor wireless cameras and works with Alexa also.  | | Buy From Amazon |
| Canary all in one indoor wireless camera with 720p video resolution capacity. | | Buy From Amazon |
| Relink Argus 2 outdoor and indoor wireless camera. Still with 1080p video resolution capacity. | | Buy From Amazon |
3.9. Smart Thermostat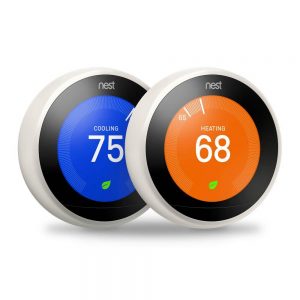 Basically, as the name suggests thermostat is a device that controls temperature and the smart thermostat is the thermostat embedded with artificial technology. So, it automatically regulates the temperature accordingly.
Furthermore, Here we have some recommended thermostats that you can use in your smart home are-
| | | |
| --- | --- | --- |
| Honeywell RTH6580WF Wi-Fi Thermostat | | Buy From Amazon |
| Ecobee3 Lite | | Buy From Amazon |
| Ecobee4 | | Buy From Amazon |
| Emerson Sensi | | Buy From Amazon |
| Nest thermostats | | Buy From Amazon |
3.10. Smart Smoke Detectors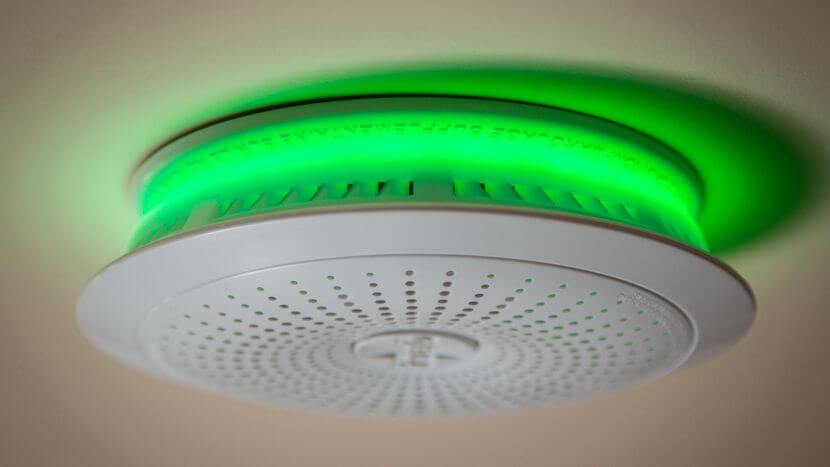 we don't say smoke detector is compulsory. But when it comes to security these types of technologies are the need. Accidents can happen anywhere so protect your house with a smart smoke detector. There is no fire without smoke and when the smoke is detected you can stop a disaster to happen. The smart smoke detector has a high sensitivity to detect smoke.
Furthermore, Here we have a few suggestions for a smart smoke detector-
Nest Protect Second-Generation Onelink Smart Smoke + Carbon Monoxide
Note- To help our viewers for easy search and purchase of smart home gadgets we have added the affiliate link of amazon.
Wrapping Up
Home is a place where you feel loved, appreciated, and safe. The smart home concept add-ons to it. Smart home devices make your house more secure and comfortable in every way. However, changing your home to a smart home is a good idea.
My favorite part of the smart home concept, as I live alone is the smart coffee maker and the security devices. Because nothing is better than to get a cup of coffee early in the morning and keeping your house safe when you are in there or not there.