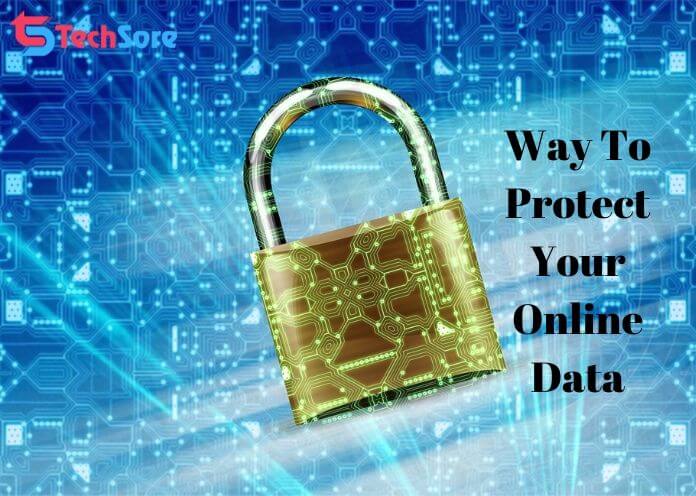 Way To Protect Your Online Data
What to do to take care of your information? The situation exposes a worrying panorama in front of these computer giants. Are users on the internet unprotected? According to Maximiliano Cantis, a specialist in computer security of the company Este for Latin America, before creating your account on any social network, it is important to analyze what type of information is being shared with the applications.
Anyone can fall victim to a hacker attack or data leak at any time, over which they have no control. However, there is a lot you can do to improve your own data security.
You can reduce the risks of your personal data to be leaked on the internet. The most important tips at a glance:
Data economy
Those who deal with their data too freely can expect that it will appear in an undesirable place on the net. Their data might be at risk of identity theft. People should avoid revealing their personal information on the internet. For instance, when you shop online, you provide your information, such as date of birth, name, address, etc. Although these pieces of information are delicate, you still provide access to the services.
Therefore, one should proceed according to the principle of data economy: data that has not even been given or released cannot be stolen or misused. Anyone who wants to give their correct date of birth despite everything on social networks should not share this information publicly.
For example, if you organize something, you should never openly list participants with personal data online. Before you list sensitive information on websites, you should check how serious the platform, the organization, or the company is.
Data control
To prevent possible misuse of data, it is highly recommended to monitor your data periodically. Constant control and an overview of your data are important. The control and overview include regular checking of account statements as well as regular research on the internet. You can find numerous resources on the internet that explains to you how to control and monitor your data. It is best to ask for different search engines.
Good Passwords
A strong password has at least eight, better twelve or more digits. It consists of upper and lower case letters, numbers, and special characters. Names of family members, stars, dates of birth or simple words are taboo. It is best if the password does not appear in the dictionary. A weak password cannot be made secure by adding numbers or special characters.
Password security
A secure password is not enough. Since every online account needs its own secure password, still all accounts are open to attackers if only one password is cracked or made known. Password managers help to keep an overview and generate strong passwords. Again, you should never use the same password for more than one account.
Two-factor authentication
A secure password is good, a second security code is better. This is exactly what two-factor authentication (2FA) does, which is being provided by more and more online businesses. The giants that offer 2FA security are Google, Facebook, Amazon, and many others. When you activate the 2FA, a second code will be requested after entering the password. You will get the code via SMS or generated via an app (Google Authenticator, Microsoft Authenticator, Aunty, or Last pass) or a code generator.
A third way is the security keys on USB sticks, which must be connected when logging on to the computer. The website "twofactorauth.org" provides an overview of services on the net that 2FA offers. Experts advise using two-factor authentication whenever possible.
Online storage
Cloud services are practical and workable, but involve a risk of data theft. The Federal Office for Information Security (BSI) advises that users should not store sensitive data in an unencrypted form in online storage. In addition, it is advisable to check the provider's data protection regulations before use and also to ensure that the data is encrypted and transferred to the server.
Gateway e-mail
HTML code and embedded attachments of photos make emails pretty, but sensitive to be misused. Frank Rigger, a spokesman for the Chaos Computer Club (CCC), advises to switch off both functions in the settings of his mail program. Mails can then still be displayed as plain text, but privacy remains protected. Caution also applies to file attachments. They should be treated with mistrust and should not be opened lightly.
Phishing
A supposed bill from Amazon, a "problem" with the PayPal account, a "blocking" of Facebook access – all these updates you get through email. In the vast majority of cases, these are attempts at fraud that only aim to obtain personal data, such as user names, passwords, or bank details. The sender addresses can also be fake and look real at first glance.
Caution is advised with such emails. It is highly recommended by numerous network experts to check with the sender if there is any doubt whether a letter is genuine. However, you do not choose a contact option from the letter, but research the contact in another way. If the account is supposed to be blocked, you first have to check whether the account is really blocked.
The same applies here: do not click on links in the suspicious e-mail. Instead, enter the bank's address manually in the address bar or search using a search engine.
Updates
Users should always install updates for the operating system and for all programs as quickly as possible. Otherwise, in the worst case, attackers can exploit security gaps to access data from the computer. A firewall and an up-to-date virus scanner are also essential for basic protection against attacks and sniffing malware.
Disable cookies
Deactivate cookies in your browser if you want to prevent yourself from leaving an individual data track on the network. At least cookies "from third parties or advertising providers" should be rejected.
"Not all users know the consequences of having a public profile, some do not even know they have it," said Maximiliano Cantis, a computer security specialist at Este for Latin America. Browsers are also not 'safe' from these applications created to add features to the internet experience.
Conclusion
Year after year, the impact of digital identity keeps on enhancing with time. However, in real life, people have much more responsibility than on the internet. Is it necessary to raise your political ideology, religion, and family? Of course, because we are in groups that share our creeds and values, beyond this, we should stay attentive about our personal data. By sharing something; photos, publications, messages, this information is beyond our control. It becomes our identity on the internet, and after being on the network, it does not belong to us again.