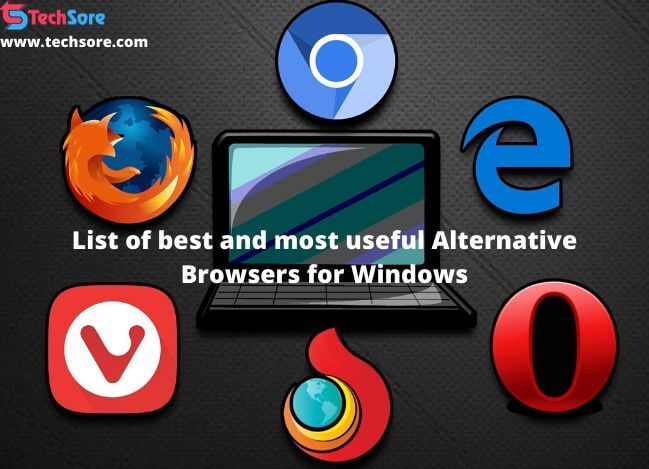 List of best and most useful Alternative Browsers for Windows 
In today's time, the World Wide Web has become such an important part of our lives. Which meets our internet requirements. But do you know that to use it correctly, using the right browser is one of the most important components for using the right Internet? We use the Internet all the time through our web browser. Today's Windows OS users only know Google Chrome, Mozilla Firefox, Internet Explorer, Opera, etc. In reality, there are many other alternative browsers for windows, which are available in the market with lots of unique features.
Here we have covered similar Alternative web browsers for Windows, which you may not know about. They can potentially make your life a lot easier. So in the list below, we will read about them.
Maxthon Browser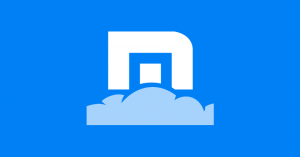 The most worn name on the list is that of Maxthon. Chinese-made web-browsers have changed a lot in recent years. Maxthon has the most three features, it has an extension sidebar, which gives the user quick access to installed add-ons. There is a highly polished manager, which uploads downloads to the cloud storage area to keep data secure. There is also a multi-PC browser-sync. Now, to push into the smartphone and tablet sector in a big way, Maxthon will also sync browser data for supported mobile devices.
Coowon Browser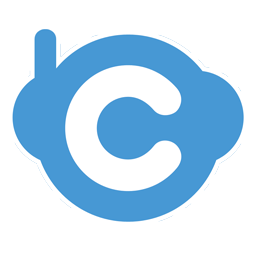 if you like to play online games, then this browser is made for you. Coowon browser based on Google Chrome is very safe to use. It is specially designed for gamers. This browser has some features that are perfect for online gaming players. This browser has a lot of features, such as automating tasks, mouse clicks, recording for gamepad support, and controlling your game speed while playing games.
Browse 3D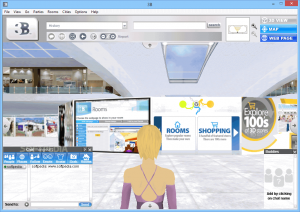 Browser 3D web browser gives the user more visual and visual benefits by using web notifications. Many browsing engines are made easy to use because each web page is represented by the image of that page, not just a common tab.
Browzar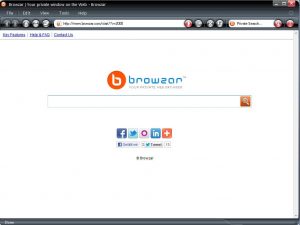 The browser is a shell browser for Internet Explorer that leaves your browser without a trace. Being based on Internet Explorer 9, it is more secure. This browser offers a private search, but you are completely free to set up any alternative search engine of your choice. This browser does not support ActiveX downloading systems and auto-complete systems.
Avant Browser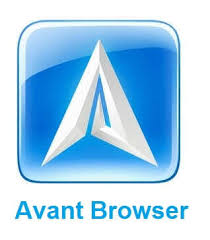 People who are watching all this need not look further than the Avant browser. The best part of this browser is that in addition to its three-core switchable rendering engine capability, this browser also allows you to easily switch between Trident, Gecko, and WebKit rendering engines.
There is no shortage of settings and tweaks at your disposal here. You can set URL compatibility by the browser engine, create mouse gestures for seamless navigation, store passwords in a secure cache, and later upload bookmarks and browser settings to the cloud for quick restoration.
Sleipnir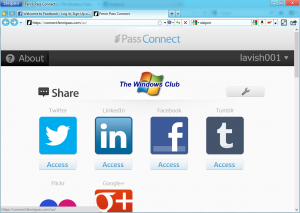 Sleipnir is designed as a highly customizable browser. Which you can configure to suit your individual needs. With Sleipnir, you can make it your perfect browser by changing its body, design and visual appearance. You can also add custom functionality to SleepIPnir with a variety of plugins and user scripts.
It is a social, stylish, fast, safe and also free alternative browser for Windows. Depending on the engine of HTML5 and Internet Explorer 9 (Trident), this browser can load any type of webpage for you. It also supports the WebKit rendering engine.
TORCH Browser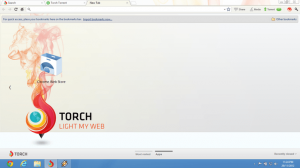 The torch browser is free like the others shown here. Utilizing the TORCH browser, you can simply search and share photos, videos and links in just one click and download your favorite videos in one click by embedded video grabber. This browser perfect and great option for those people, who want to keep and share his memories.
QupZilla Browser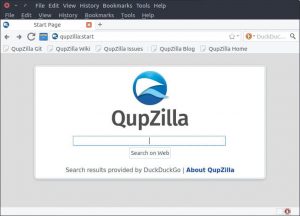 QupZilla is a safe and cross-platform web browser based on the QtWebKit engine. Some of its important features include things like history and feeds, integrated libraries for bookmarks, integrated ad blocker, cookie manager, speed dial and private browsing mode.
SRWare Iron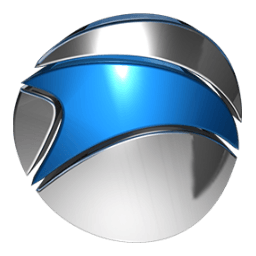 Security-minded individuals who value their privacy will appreciate what this next option is. In the German software house, SRWare has a browser-based on Chromium, so it is called Iron. It removes any uniquely identifiable information. Which can send your browser back to you, as well as disable Omnibox auto-complete and other Google-specific code? Yet despite all these changes, the browser looks and functions almost the same as Google Chrome, meaning that all your browser extensions will work fine.
Midori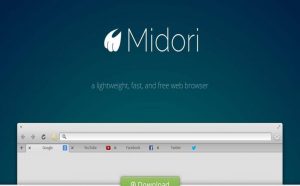 Sometimes, simple is actually better, and Midori transforms simplicity into an art form. While you may not want to use this browser on plugin-heavy sites or for a variety of extensions, Midori is significantly faster at providing standard web pages with JavaScript, HTML5 and other standards-compliant frameworks. The development is still young compared to other browsers, but its capabilities grow every day, and it is impressive work coming from a small open-source team.
Yandex.Browser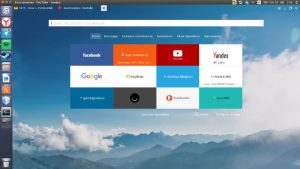 Yandex. Browser is a very trustable, safe and secure browser, which is totally based on the Chromium technology. It loads webpages very fast and provides plenty of space to view webpages. It provides cloud-based secure browsing technology with Kaspersky Lab security solutions.
Lunascape Browser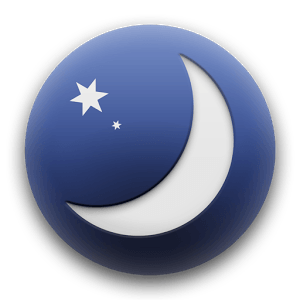 Lunascape is a free and safe web browser, which uses 3 popular rendering engines (Trident, Gecko, WebKit) to browse. You can easily include your rendering engine for any webpage displayed on the browser, by clicking its smart engine-switch button. This technology is the ideal browser for geeks and web developers.
Tor Browser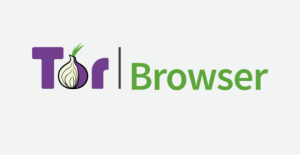 When you need a browser that makes web traffic as easy as pie, the Tor browser should be considered heavy for this condition. It has many notable features, such as a portable EXE format for easy transport on a flash drive, NoScript and HTTPS Anywhere, and the inclusion of several security-conscious plugins such as the Vidalia Control Panel, which allow you to refresh your online identity and bandwidth Allows to monitor usage. tor browser covers the network quickly and easily.
Vivaldi browser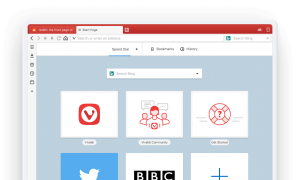 Vivaldi browser is definitely tailored for power users of the Internet. This is not just awesome for regular browsing, the tools it provides will make your life easier. If you are using a browser for study, research, marking things and more.
Superbird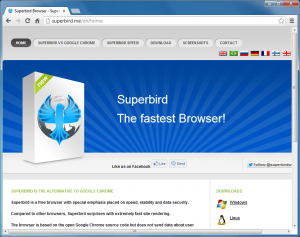 Superbird is a free, fast and good alternative to Google Chrome. Its main purpose is to protect your data from online thrifting. This lightweight web browser comes with auto-update functions with a variety of plugins.
SlimBrowser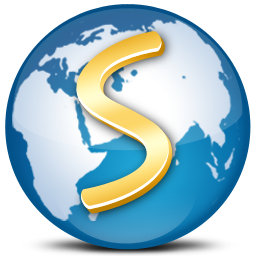 SlimBrowser is the fastest, secure and powerful browser in today's time. If you want to save time, then this is consideres one of the best web browser for Windows. To eliminate ads very efficiently, its built-in ad filter and pop-up killer are very useful.
Wyzo Browser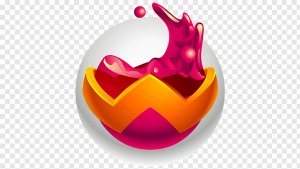 Wyzo is also known as The Media Browser, as this browser specifically optimizes the user's online media experience. It speeds up your web download speed and also allows the user to download torrents with one click.
Dooble Browser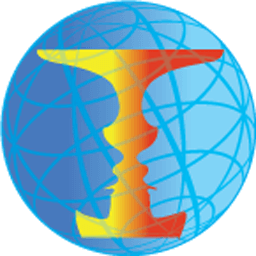 Dooble is an open-source web browser. It is launched in September 2009. Dooble aims to provide better privacy and usability. If we talk about the presence of this browser, then currently, it is available only for Windows, OS X, Linux, and FreeBSD. Along with other features, a download manager in Doubled is easy to use and can also support third-party plugins.
BlackHawk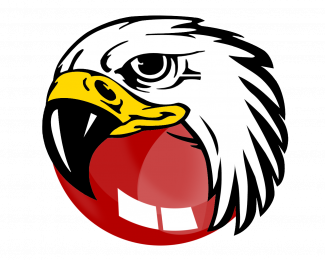 The BlackHawk web browser is easy to use. It combines Chrome's operating speed and Firefox's practical functionality. Addition feature on this browser is that Blackhawk provides exceptional cookie handling.
Beamrise Browser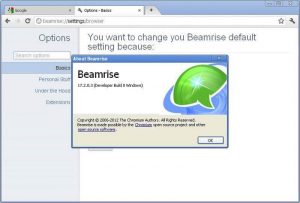 Beamrise is the latest social web browser that connects your chatting and browsing together at the same time. This allows you to chat using your regular social network and video chat through a browser. There are some awesome animations, visual bookmarks and even free text powered by Android.
Epic Browser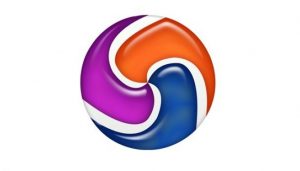 Epic is a safe and most secure Indian web browser powered by Mozilla. It provides you with regional and Hindi language sources like the latest movies and songs, live cricket scores, news from many sources. While you surfing the internet on Epic, no one can track your data.
Conclusion
We hope that you like our info. It is the best and most useful Alternative Browsers for Windows. In the present era, this is the best and Alternative Browsers for Windows. So now use this browser and protect your data from everybody. Read this blog for more information regarding Alternative browsers for windows.
That's it.