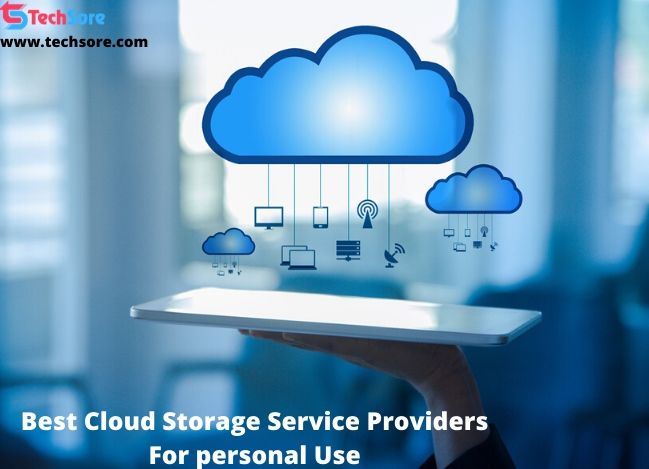 Best Cloud Storage Service Providers For personal Use
Being a personal user, it's not been so hard to find some best cloud storage, provider. But still for your knowledge, below we have mentioned some of the best cloud storage providers for personal use with keeping it mind giving you the best facility to manage your data.
Cloud storage new in the market, but getting spread quickly. It's just changing your physical data to digital data storing it in any remote location which you don't have to carry everywhere you go. But can get its access whenever you want to have. It has made the work of managing paperwork easy, as it totally shifted to the cloud.
1. Google Drive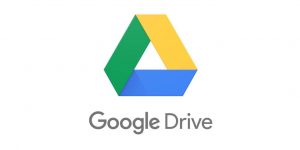 It is the most broadly used free google's cloud storage. Up to 15 GB of free storage, you can load and save any type of data whether it is photos, files, documents, audio, video anything. Google Drive is best for teams and collaboration as well as for personal use also.
But after 15 GB free cloud storage is completely finished. Then you have to buy a plan for extra storage. Google Drive is easy to excess and can support platforms like Windows, Mac, iOS, and Android devices very well.
Storage: 15GB for free, after that buy plan for extra storage
2. Dropbox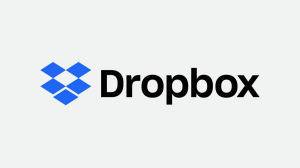 Dropbox is the best cloud storage for light data storage users. Content gets loaded in Dropbox is easily accessible from any device and shared with anyone. OS on which you can use this type of cloud is Windows, Mac OS, Linux, Android, iOS, and Windows mobiles.
Its only drawback is in the initial stage this storage device is providing just 2 GB. After you are finished with it, they have many plans according to the usability of the user. For individual users, they have 2 plans namely Plus for $8.25 per month and Professional for $16.58 per month.
Storage: 2 GB for free, after that buy plan for extra storage
3. pCloud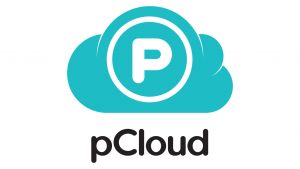 If you are searching for cloud storage that can store your large files easily and make its access also without trouble, then pCloud is the best cloud storage for you. Even more if by mistake you deleted your flite or it just gets deleted, then this storage software has backup too.
This cloud storage has many features by which you can manage your data according to you. pCloud can be used in Windows, Mac, Linux, iOS, and Android platforms.
Storage: 10 GB free space, after that you have to buy a plan for non-stop use of the cloud.
4. Microsoft OneDrive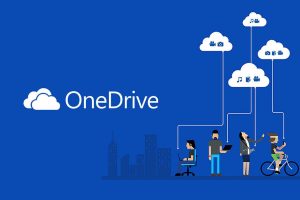 It's particularly famous between Window's fans to store in Microsoft OneDrive cloud storage. They give up to 5 GB of free space to store any type of documents, files, and photos which are been accessible by any device.
Platforms that are suitable for using Microsoft OneDrive are Windows, Android, iOS. You can share your data with anyone in the form of links. In addition, it has an SSL encryption also.
Storage: 5 GB of free space and for addition buy their plan suitable to you.
5. iCloud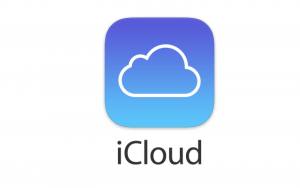 It's inbuilt cloud storage for Apple users, best for personal use. But demerit of this cloud storage is it is only providing 5 GB of storage space. And if we talk about merit, it's been used for any apple apps.
Its quite interesting, as iCloud is making you notice even a small minute change happening in your stored data. Moreover being an apple cloud apart from Mac OS you can use it in Windows, iOS also.
Storage: Up to 5 GB of storage is free, afterward you have to buy a plan to extend the storage.
6. Box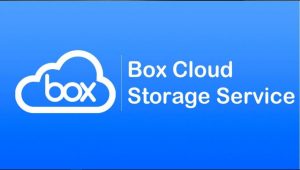 For the enterprise-level company, you would need some cloud storage, for which Box is perfect. The best part of Box drive is you can access it by any device. You can get your stored file edited directly.
Its been a little costlier for the startup level, though for individuals and developers they are proving 10 Gb storage free. You can store any type of data in Box cloud storage.
Storage: 10 GB of space is available free at the beginning after you get it finished you have to buy the plans.
7. Sync.com

It's basically encrypted cloud storage which a great collaboration factor. Accessing your file is quite simple and can open in any device and over Windows, Mac, iPhone, iPad, Android, and web platforms.
It is a quite interesting fact that if you get your friend referred for this cloud storage then and he starts using it, both of you will get 1 GB additional space.
Storage: 5 GB is the staring storage, whereas if you referred to your friend you will get up to 25 GB free space in addition.
Tips to choose the best cloud storage
Security of the cloud drive you are using.
Affordable for adding extra storage space in your storage drive.
Has a large customer user, means you can faith while saving your data over the cloud.
You should check over the encryption keywords.
Check if you get back up in case you lost your data.
Conclusion
The above categories rank cloud storage based on the features we found, which are usually the most important to our readers and ourselves when using cloud storage. That said, we've written many articles about these areas before, and we're constantly updating and adding them. At the same time, however, we do think that Google Drive is the only best full-service offering right now, and choosing it is not absolutely wrong-free.