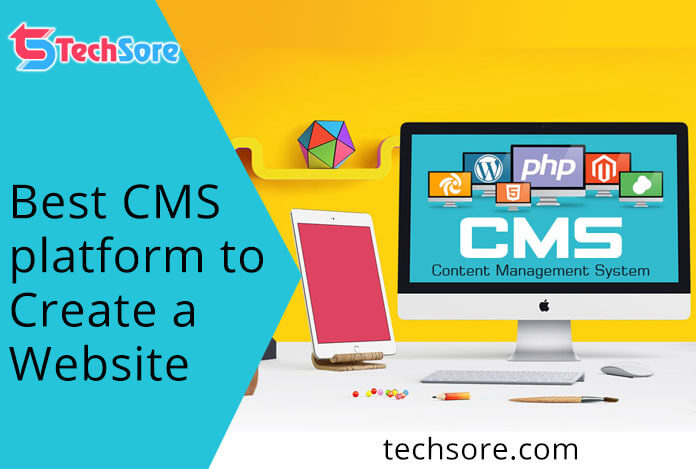 Best CMS Reviews-CMS Plateforms To Create A Website
CMS platforms are very demandable in today's developers who want to create websites. So many users give the best CMS reviews for creating sites. And "best CMS platforms give you shine in the website world". Information, representation and the appearance of a website shows the creative technicality with the content management system.
Creating a website is an interesting task. But some interesting tasks take time to complete. What you need to do is give your best. However, to give your best while creating a website you need to select the best CMS tool. And to select one, you must know about the choices you have!
Moving on, the Content Management System is a huge term to discuss, So through this article, we are going to combine all the information that a person should know about CMS. First, we start with the definition of CMS
Table Of Content
1. What is CMS Platform
2. Recommended Features By Users CMS Reviews
3. Best CMS Platforms
4. Types of Content Management System
5. Conclusion
What is CMS Platform
CMS platform is a software that allows to create and manage website easily, most web pages are created using html, javascript, php and css programming language, if we want to create a web page without cms then we All these languages ​​will have to be learned and long and long codes will have to be written. The CMS platform solves this problem, we can use the CMS platform to create a web page, which we do not have to learn and write in this language. It is developer friendly.
According to CMS definition, it is a content management system that enables multiple users with different levels of allowance to manage the information shared on a website regarding any project. So, CMS platforms are the tools that allow you to create, publish and manage all your content online.
Content management involves content creation, editing, archiving, collaboration, reporting, sharing of the website content, data and information.
It quite similar the way you are handling your applications on the phone and other places. Like any other application, have different categories to manage, the same is available in cms.
Different people and organizations have different content to manage. Accordingly, CMS divided into different categories. Let's see it!
Recommended Features By Users CMS Reviews
CMS is the best platform for creating websites. So let's talk about some additional features which the best CMS provides. So users give the best CMS reviews and here are some features by users.
The way for easily publish content
It has content taxonomy options.
CMS has editing and functionality.
It has a high level of customizability
It provides a strong community.
This allows for easy Administration.
It provides powerful publishing tools.
It is a built-in SEO tool.
You can access social media integration.
This provides detailed analytics.
Users say its easy workflow and publishing controls.
It gives you the best secuirty.
Many users are happy with it because it has multiplatform capabilities.
This provides business alignment.
It has Robust content templates.
It provides design options.
It provides a help and support option.
It provides a Library of website themes.
More Assets Management like images and articles etc.
It gives browser compatibility.
Best CMS Platforms
Any CMS platform is free or it is monthly chargeable, whatever free platforms are there, you will have to pay a third party for extension, design and web hosting services.
Let us choose the best CMS platform.
The list is long of CMS platforms present in the market. Here we give you the top CMS platforms by users CMS reviews,  leading recently. So here are the best CMS platforms recommended by Users.
1 WordPress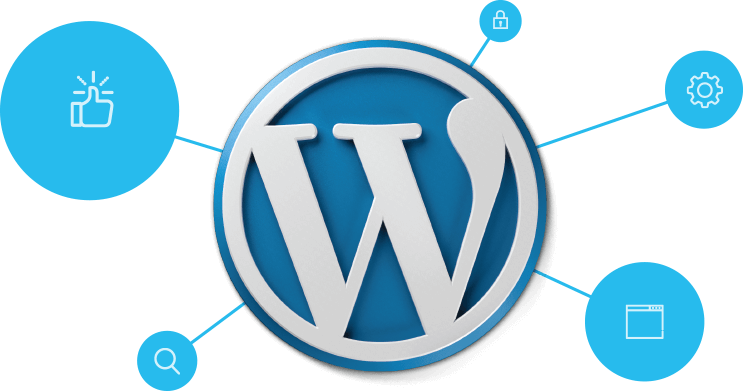 When we talk about CMS platforms the first name popups in our mind is WordPress. The most popular, open source content management system holds a market share of 59.9%. It's estimated that it is about 75,00,000 website is available that are using WordPress and half of them is using the WordPress shared hosting installation. This shows the popularity of WordPress among CMS platforms.
You can create various kinds of websites with WordPress like a business site, e-commerce, membership sites, social media site, Forum sites and many more. WordPress CMS is founded as a blog platform in 2003 under the GNU GPLv2+ license. After that many updates are released. And WordPress is good for website creation by users CMS reviews.
WordPress work on PHP programming. MySQL database. It is available in 2 types, WordPres.org(Self-hosted) and WordPress.com. Both are used to create a website, but WordPress.org is more flexible than the WordPress.com because the control of this site remains in your hands always.
WordPress offers thousands of free and premium themes to create a website. You can select one and start creating your website. Other than this, when you create a website different functions are required to improvise your website. For this, WordPress offers plugins that you can add according to the feature you want on your website.
It is easy to install and create search engine friendly URLs. WordPress also provides technical support through online forums in which you can raise the problem and get the solution from experts or from volunteers. Other than this you can outsource WordPress experts to maintain your WordPress website.
All Version of WordPress launched from 2003 to till now
Key Features
WordPress adds intuitive publishing and content management options.
This gives a powerful editor that allows you to format your content with ease.
This is highly customizable, so we can say thanks to thousands of plugins and themes.
It has strong and vibrant community.
Advantages:–
It is flexible and freedom to create any type of website, it does not require any technical skills and coding, you can earn money by doing any kind of online business from your website, there are many WordPress themes available which are  Some are free or some pay which you can use in your website.  WordPress is very well designed for SEO.
The next CMS platform we are going to introduce is Joomla
2. Joomla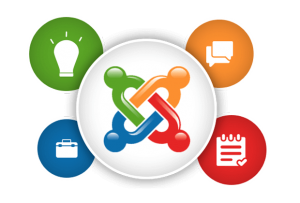 Joomla is the second most popular CMS platform. It's an opensource application that holds a market share of 6.6%. Almost 2,009717 Joomla websites are contributing to the world website population.
Joomla is a choice of CMS platform for complex and extensive websites. The website is developed by PHP programming. The very first Joomla is launched in September 2005.
Joomla is a model-view-controller web application framework. It makes it easy to create and design plugin, template, and extensions that emphasize the functionality of any website.
As WordPress provides themes, Joomla provides templates. And for adding more feature you can add Joomla extensions. That extension you can download from the Joomla extension directory.
After launched and till now Joomla went through many changes. The Joomla version 1.5 launched in 2008 run so well till 2012. After that, a new version is launched in January 2012 which supports the MySQL database. In the same year, a new version of Joomla 3.0 is launched to improve security.
List of All Joomla Version with a release date
| | |
| --- | --- |
| Joomla Version | Release date |
| 1.0 | September 22, 2005 |
| 1.5 (LTS) | January 22, 2008 |
| 1.6 | January 10, 2011 |
| 1.7 | July 19, 2011 |
| 2.5(LTS) | January 24, 2012 |
| 3 | September 27, 2012 |
| 3.1 | April 24, 2013 |
| 3.2 | November 6, 2013 |
| 3.3 | April 30, 2014 |
| 3.4 | February 24, 2015 |
| 3.5 | March 21, 2016 |
| 3.6 | July 12, 2016 |
| 3.7 | April 25, 2017 |
| 3.8 | September 19, 2017 |
| 3.9 | October 30, 2018 |
Key Features
Joomla provides an excellent offer for support custom post types.
It provides advanced user management options.
It has included multilingual support out of the box.
Joomla supports using a unique template for each page type.
Advantages:-
It is very flexible and gives a lot of options. If you are preparing in advance then this is a very good point. It is also open source like WordPress, it helps you to run an e-commerce store. Extensions are available for.
Next example of CMS Platform we are going to introduce is Drupal
3. Drupal

Drupal CMS is the third most popular open source CMS Platform in the world developed by PHP programming language with MySQL database. It holds 2.3% of the market share.
It is more a content management system than a blogging platform. Drupal comes with a huge number of modules that add an enormous number of features on the website.
Drupal is the most secure CMS platform and it can deal with a large number of complex tasks. It's meant to design a site with social features with an easy install of Drupal. However, with slight efforts, you can create an attractive site clone with third-party modules.
The most amazing feature of Drupal is the Taxonomy module. The taxonomy module is a feature that enables multiple levels and types of categories for varieties of content. Furthermore, Drupal Themes and plugins contribute a lot in creating a website.
Drupal is released in 2001. Here we have the latest major release of Drupal-
| | |
| --- | --- |
| Drupal Version | Date of Release |
| 5.23 | August 11, 2010 |
| 6.38 | February 24, 2016 |
| 8.6.3 | November 7, 2018 |
| 7.61 | November 8, 2018 |
Key Features
Drupal offers a flexible custom post creation and management system.
This provides advanced user management and permission settings.
It has been included support for multilingual sites and out of the box.
It has a detailed taxonomy system.
Drupal can boast top-notch secuirty for your website.
Advantages:-
It is easy to add content on it.  There are many modules and options available here.  Which can be added to the site.  can create a new role in.
4. Magento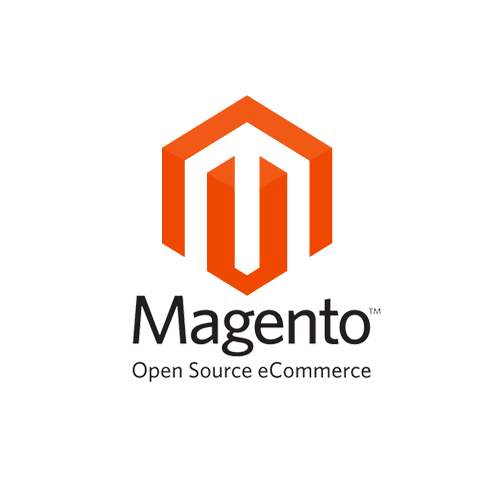 Magento-another open source content management system holds a 2.3% CMS market share. This is also developed in the PHP framework. The main use of Magento is to develop portals and create an e-commerce website.
As Magento is preferred for e-commerce site it offers Catalogue management tools to merchandise and this helps in deriving traffic in your site.
Furthermore, the Magento CMS platform is first published in March 2008 by Varien. On November 17, 2015, Magento 2.0 is released. Magento 2.0 is updated to increase user interest, easy navigation, enhance conversion rates and good revenue generation for e-commerce
Key Features
You can versatile content management.
It has a mobile-friendly configuration.
This is advanced search engine optimization.
It has a powerful and spacious.
You can built-in upsells and cross-sells.
This is Easy Third-party Integrations.
You can customize security permissions.
This provides Intelligent Filtered Search For Shoppers.
it's Included A Gigantic Community.
You can Saves time and money.
Advantages:-
It is very customizable and there are many third party extensions available.  In this you can manage your product and customer.  You can do business from your website.  Big brand companies like coca cola also use it.
5. Blogger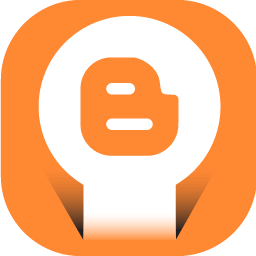 Blogger is specifically designed for blogging only. The famous websites created by Blogger are Blogger Buzz, Hyperbole, Web UPD. It holds a market share of 1.9%.
However, Blogger was first launched by Pyra Labs in 1999. In February 2003, a blogger is owned by Google. Early 2004 Google integrated Picasa and its photo-sharing feature in Blogger. And On may the designing features are added like templates, pages, etc..
Not only this you can embed youtube videos in your content which is not possible in the previous version of blogger.
The post on blogger is hosted by Google and usually accessed by a subdomain of blogspot.com. The blog can also be posted by the user's custom domain. However, a user can post 100 blogs per account.
Key Features
It has included thems for designing your blog.
This is a free service but only requires Gmail account access.
You can create a professional blog.
This is easy to use.
You can add your own thems.
It has a feed widget included.
Blogger has a link list widget included.
Blogger has an HTML JavaScript widget included.
This is technical support, SEO features, Full protection, and control.
It has also included many functions.
Advantages of Blogger:-
Getting started with Blogger is very easy.  It can set up a blog in minutes.  It helps to make your post good.  There are some gadgets in this that we can use in our blogger, if your blog is hosted by Google, then there is no need to edit, update and pay, installation.
6.Wix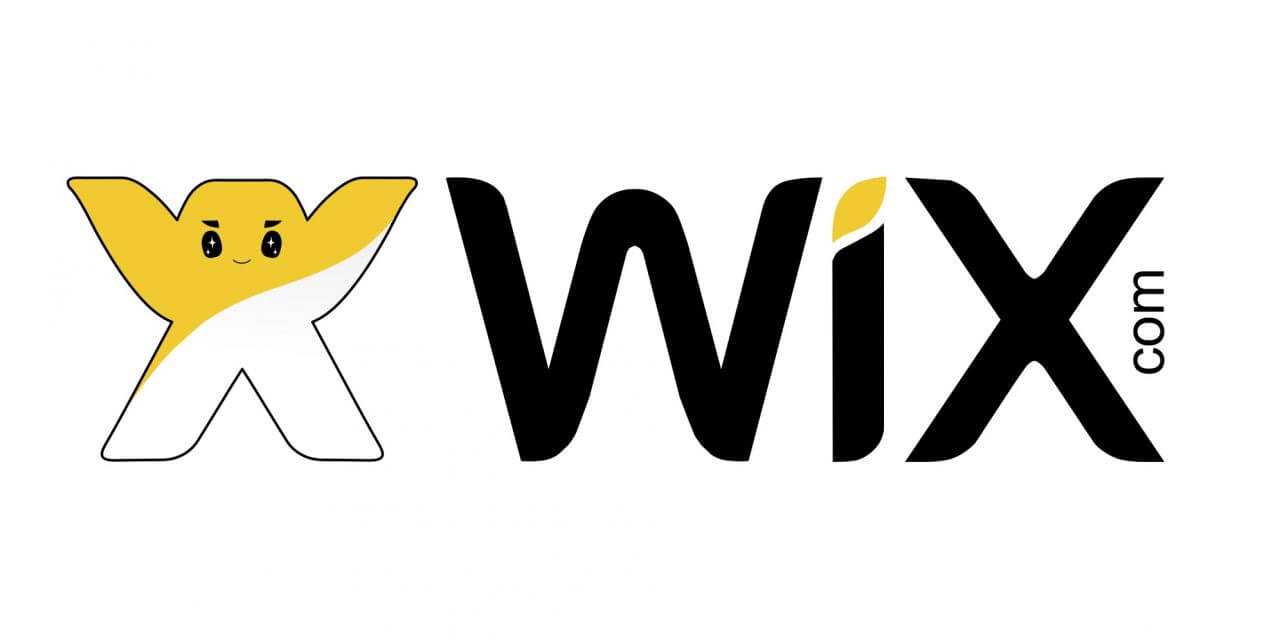 Wix is one of the latest CMS platforms which is really advance in the feature. Because of its user-friendly publishing and customization, it shines in the CMS market. Wix offers so may template to design your own website by simple drag and drop. However, like any other CMS reviews, Wix also provides support service and maintenance.
As of now, Wix shares a market share of about 22.07% and it has almost 967142 current websites.
Key Features
This is SMB friendly.
It has reliable hosting for your websites.
Wix has artificial design intelligence and Wix code.
Wix has SEO optimized content.
It has an eCommerce module.
You can optimize your website on mobile.
It has no connectivity issues.
Wix has excellent support.
7. NEOS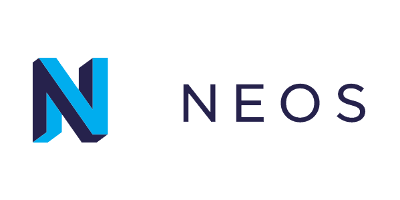 Neos CMS is the most innovative and popular way to edit content. And this is not only a CMS but a content application platform. You can simply extend and customize enterprise needs. So here we discussing the Neos CMS. Lelesys is one of the first companies in the world who used Neos for enterprise projects.
This use as facebook page content manager for social media and this is one of the largest travel booking companies in the world. It's gives fully new way of content editing and it has powerful framework of custom extension development based on flow.
Key Features
This is a highly extensible enterprise-class CMS.
Neos has a powerfull flow framework underneath.
It has full content export, import.
Neos has multiple domain supports.
This is added with advance features and futuristic like integrates need JS, ember JS.
It has a predictable user interface.
Neos include wireframe mode- start including content withy any template.
This is web-based package management.
In-place content editing.
Integrated with Flow application as plugins.
It is typoscript2 well structured in PHP classes.
This provides many services.
8. TYPO3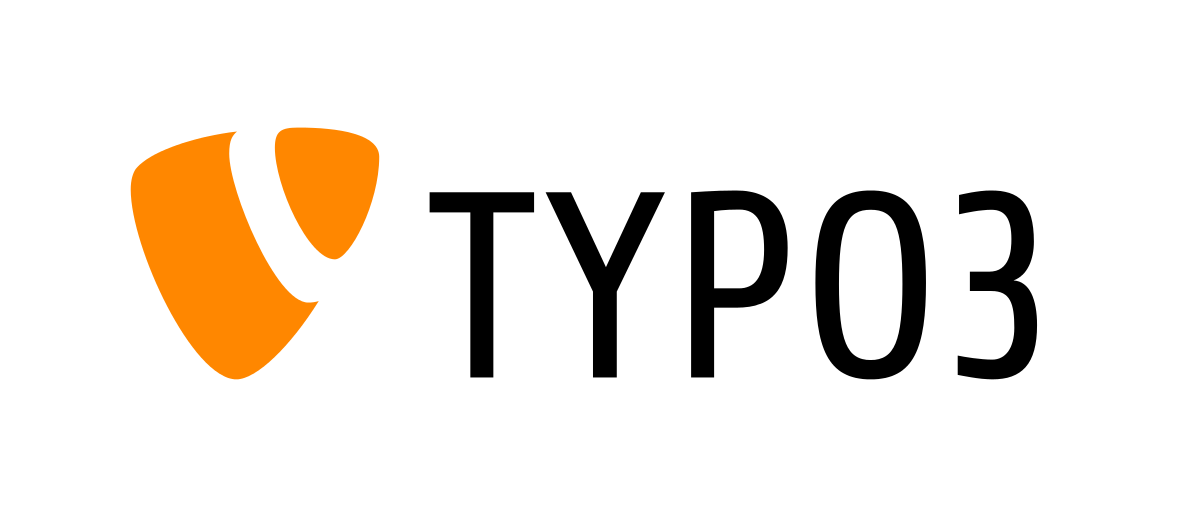 TYPO3 CMS is an open source enterprise content management with a large global community, backed by the approximately 900 members of the TYPO3 association. This offers a larger community, which provides quick and easy help for beginners with technical problems or questions. TYPO 3 support and provides agency services for business users.
Key Features
This is a free open source software.
It has websites, intranets, and online applications.
It has from small sites for multinational corporations.
This is fully featured and reliable with true scalability.
This is an enterprise content management system.
It's huge range of functions.
This is an easy integration of other systems like CRM or ERP solutions.
TYPO3 CMS 9.1 has a requirement for like Webserver, Middleware, Database, Hardware, and many other features.
9. Grav

Grav is a fast, easy and flexible file-based platform. Here is 0 installation needed. So you just extract the ZIP archive, and you are already up and running. Although this is the following principles similar for other flat-file CMS platforms. This Grav is just a shortened version of the world Gravity. And Grav is built best class technologies. So here are some included technologies keys.
Twig templating: This use for powerful control of the user interface.
Markdown: This is used for easy content making.
YAML: to easy configuration.
Parsedown: To fast markdown and extra support.
Doctrine cache: To performance.
Symfony Console: To CLI interface.
Symfony event dispatcher: To plugin event handling.
Gregwar image library: To dynamic image manipulation.
Key Features
It has Flat File architecture.
This allows for SEO friendly.
It has multisite capabilities.
For minimal requirements.
Easy backups and restore.
HTML and markdown content.
Multi-language support.
Version control and sync support.
modular pages.
You can use any CSS Framework.
You can access plugin event hooks.
It has no design restrictions.
It has all the features you need.
10.
Dotclear

Dotclear is another excellent CMS option if you are looking for a blogging experience. Among we have tested all CMSs and some are easy to use like Dotclear. So the platform features an editing experience that's very similar to what WordPress provides.
But with Dotclear you can access a robust set of content publishing, management, and taxonomy options. So it platforms allow you to write your content in plain text like HTML and Wiki syntax. You can include new features to your site using plugins and themes. So here are some features.
Key Features
This is very easy to use and setup.
It supports plain text like HTML and Wiki syntax.
You can easily generate an RSS feed for your site.
A rich text editor.
Individual pages.
It has anti-spam features.
It has multiple blog management systems.
This allows customizable themes.
This is a flexible template system.
Dotclear is Unicode support.
XML/RPS client support.
Administration support.
Types of Content Management System
According to the work, a content management system is set in four types. Let's have a look at the types of content management systems.
#1. Web Content Management System(WCMS)
The entrepreneurs and organizations that post most of their content online like on websites and web pages. The CMS required for this purpose should be a WCMS or just design your CMS accordingly. CCMS is very different from standard CMS. It organizes the content. It takes words, phrases, paragraphs and stores them in the central repository. Many components cannot be stored after redesigning. CCM This is a trustable source, we can access it on many platforms other than our mobile, pdf and print.
#2. Enterprise Content Management system(ECMS)
This kind of CMS has a global plan to manage content Like emails, documents, instant massaging and other electronic files. Mainly, the large organization and corporate industry need this content management system to connect their content and improve the productivity of new internet documents and elements for the customers.
#3. Digital Asset Management System (DAMS)
This type of CMS is delicately used to manage graphics and multimedia management and the text content is not on the list to manage. The company dealing with virtual products use the DAM system to manage their content.
#4. Document Management System(DMS)
As the name describes the user to manage documents is DMS. Besides focusing on texted details it focuses on the content file type. For example PDF documents, Word documents, etc. It also tracks and controls who can modify content's details and who can access and update the content. Like product terms and conditions which update and accessed by the allowed people, not the visitors.
You can work in two ways either select the CMS according to your requirement of selecting a CMS and optimize it according to your requirement. Meanwhile, you can customize your themes as you want.
Further, we enlist the different CMS(Content management system) available in the market. Which help you to manage your content.
Conclusion
CMS is a very good platform for website developers. This platform provides reliability and security. We can create our web page by choosing the best CMS to create our website. These are all open source. We can do every business by making our website through the CMS platform. All users give a CMS review and some users have a different feature that the website runs with your thoughts. You can also run business using CMS platforms but our website should be user friendly.
I hope you like the article! Use the comment section to share your query. We love to hear from you.
That's all!