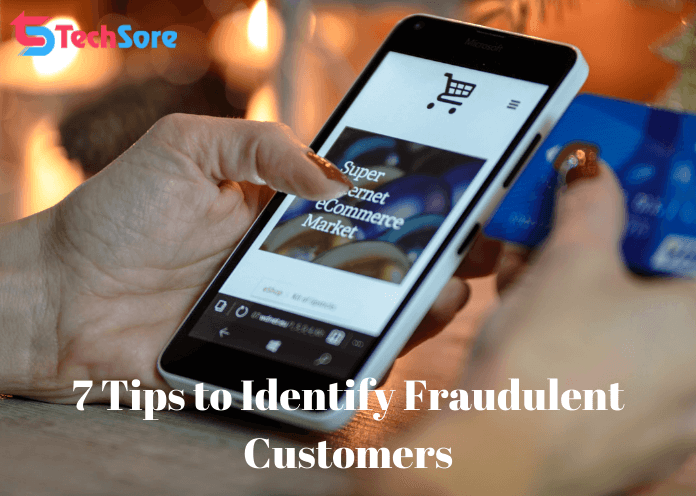 7 Tips to Identify Fraudulent Customers
With the advent of technology, a lot of has changed and so has the medium of shopping. It has given rise and a massive boom to e-commerce businesses. Everything is just a click away now! Although it has made it easier to shop, it sure comes with a unique set of challenges. And, when we talk about challenges, the first one which crosses our mind is that of the high probability of encountering fraudulent customers. It is, to begin with, a very tedious task to validate real customers.
Speaking of this, if there is anything that literally causes distress when it comes to owning an e-commerce business, it is receiving a notification regarding fraud chargeback. So, what actually is meant by chargeback fraud?
Well, it is extremely painful and super simple to execute. It is just as someone would feel after being punched in the gut, ouch! What happens is that the scammer makes quite a substantial e-commerce purchase. Subsequently, they cancel the payment and when the order is shipped he enjoys the merchandise without even spending a single penny. So, such a situation can lead to a serious financial blow, which obviously none of the business owners would want to go through!
Prevention of fraud in addition to the chargebacks which tags along is essential and a prerequisite to financially healthy e-commerce business in such a dynamic era. Therefore, when you feel suspicious of a customer as they place an order; there is nothing better than running research for the KYC purpose.  Moreover, in the following blog post, we have gathered 7 tips that will help you in identifying fraudulent customers.
Without any further delay, let's jump straight to the point.
Identify fraudulent customers follow the Tips
It's difficult to figure out which customer is actually on a website for purchase purposes. Because the online market is full of fraud. Here we have 7 basic tips to identify fraudulent customers.
1. Make use of Address Verification Service (AVS)
Before we begin, let's first understand what this service is all about. To put it exactly, it is an automated system that helps in reducing and preventing fraudulent transactions. Address Verification Service or AVS does so by running a quick comparison between the billing address provided by the customer as and when they checkout with the one on the issuing bank's file. In case of an AVS mismatch, it can be a major sign of a fraud screaming for swift action. The fraud could be detected due to the criminal having limited access to the personal information of the cardholder. Having said that, an AVS mismatch does not always mean there is a fraudulent activity being carried out. However, it is a "nudge", as in to indicate that you might want to take a second look to avoid any forgery or theft.
2. The location speaks a lot
When we talk about transactions, the ones which are deemed as the most secure are those with shipping, billing, and IP addresses in alignment. To be specific, if these addresses happen to be close to each other, then it can be taken as some sort of validation. Similarly, transactions that show a pretty long distance between the aforementioned addresses need to be seriously scrutinized. Such transactions can turn out to be a major fraud, so beware! Furthermore, a fraudulent customer tends to fill the shipping field tab with their own address and the billing field tab with the address of the legitimate cardholder's.
3. Look closely into the shipping destination
Well, when you are engaged in fraudulent activities, you are always in need of an outlet to get away with the stolen goods. So, make sure you assess the addresses well as in such a case; you shall often come across different shipping and billing address. This is where you need to do a little math! A different shipping and billing address is an indication of fraud in the process. On top of that, speaking of the shipping destination, if it happens to be a freight forwarding company or perhaps someone who has reshipped, then my friend this is a big-time red flag. You got to think about an action before you end up in hot water.
4. Befriend Google
Finding active social media accounts will tell a lot of the customer's credibility. For example, if you find your customer having a LinkedIn profile would lessen the suspension. Additionally, you might come across other public records too which will help your mind be at peace about that particular order and customer. So, yeah, use that Google wisely and to the fullest, pals!
5. Email address speaks a volume
A fraudulent customer will place orders bearing an email address that will absolutely make no sense. Furthermore, they tend to use free email IDs which are easy to create and can be used once. An order being placed from a business domain can be considered legit as compared to the ones coming from domains like Yahoo or Gmail.  Speaking of this, it is better to seek out an expert's advice on this matter to avoid being scammed. It is better to invest than falling victim to a fraud.
6. Use of IP proxies
A fraudulent customer will go to any lengths to keep their faces hidden. One of their most popular tactics is using a masked IP. This makes it easy for them to keep their identity hidden. On top of that, it gives them the ultimate liberty to place orders from a different state or country. So, now you know that even IPs require an eagle eye. Considering the fact that this aspect is quite technical, it is best to hire a professional who would know how to utilize technology to trace whether or not the IP address is legitimate.
7. Delay the order
Being a business owner, it is a good measure to fulfill your customer's order at the earliest, regardless of the fact that it is a product or a service you are offering. After all, that is how you make a loyal customer! But, if you are suspicious of a customer being a fraud, it is best to delay the order for at least 48 hours to avoid any grave occurrence. This will give you ample time to run a quick background check and see if it indeed a fraudulent customer or not.
Conclusion
We hope that by now, you must have understood how important it is to have a fraud prevention strategy crafted in place. It is pertinent to mention that it should be formulated on a compulsory basis regardless of the size of the business.  A business, no matter how small or big is vulnerable to fraud. Hence, do not even question yourself and do not end up taking risks when it comes to this particular matter. Just keep your mind and eyes open while taking an order and have some precautionary measures to avoid anything. We wish you good luck!