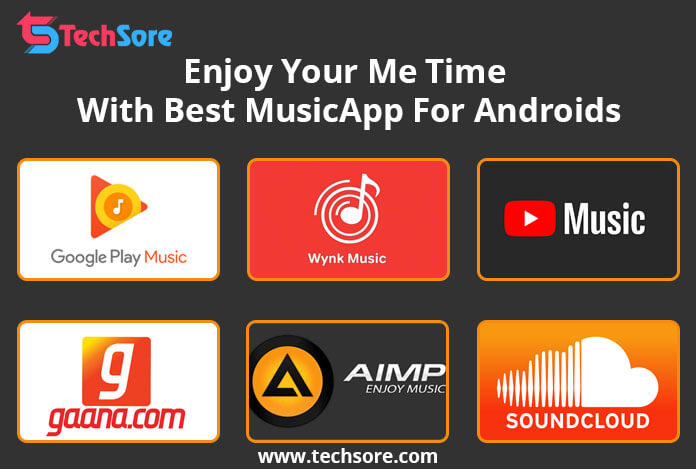 Enjoy Your Me Time With Best Music App For Androids
One of the essential apps on the mobile phone is the music app. Google play store is full of music apps for android. But not all the best to use. But few of them is popular, well featured and amazingly organized music player app.
Everyone like songs. It touches our soul, gives wings to our imagination. So, It important to select the music app for android which is perfect for you. I created a list of the most popular music app for Android all over the world.
Best Music App For Android

Google Play Music | Wynk Music App | YouTube Music | Gaana Music Android App | AIMP | SoundCloud| iHeartRadio | Deezer
Let's take a look at the features all music apps-
#1. Google Play Music Android App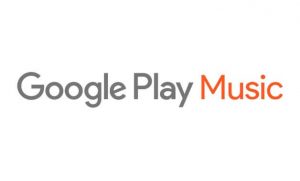 Google play music is the inbuilt app in all android mobile phones and the strongest alternative to a variety of music app. Amazing music app allows you to upload 50,000 of your own songs. So personal streaming also has a good range. Google play is also a better option to connect you recent collection with an online service.
However, the free version of play music allows you to listen to yours on the downloaded playlists. Yes, the paid version has more options but the free version not bad to use.
The latest update about google play is. it also allows podcasts for free and paid users. Apparently, the popularity of google play music is hit by Youtube music player. But the good thing about competition is, it always pushes for better work. So maybe in future Google play beat Youtube popularity.
#2. Wynk Music App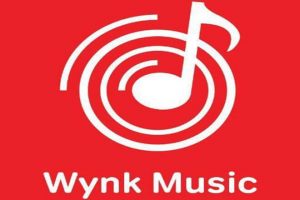 Wynk is every mood music app for Androids. I impressed with this app. This is the first music app that I like the most apart from Google play music. Anonymous music from a national and international collection. It has over 1.8 million songs. Besides, it displays all the trending songs according to the filter set by you.
Furthermore, Wynk subscription is in two ways- One is unlimited music without ads and another is unlimited in-app songs in which you can download to play them offline.
#3. YouTube Music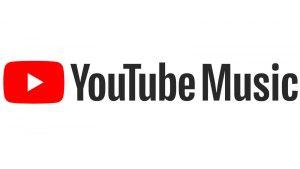 YouTube is a famous platform for sharing video. Now it launched a new music app known as YouTube music app to stream new music. Every day new recommendations of the latest music according to users interest. YouTube music app is a totally redesigned music service with the official release from the favorite artist.
This music app offers free one-month subscription in which you can enjoy music offline and for screen locked you have to pay $9.99 a month.
#4. Gaana Music App For Android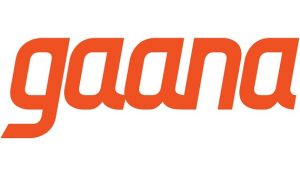 Gaana music app is quite a cool and popular Android. It offers you unlimited online access to all your favorite songs in any language. You can access Bollywood music, regional music, and radio Mirchi on your android smartphone.
However, you can browse from the top 50 charts of Bollywood songs, International songs, Punjabi songs. Also, you can explore old songs whenever you want.
#5. AIMP Music App For Android
AIMP is a great and amazing music android app. Because it supports maximum and most common file types like FLAC, MP3, MP4, and others. The app also offers a host feature to customize themes and other fun elements.
It has a simple user interface with decent material design.
#6. SoundCloud
SoundCloud has the best collaboration of products for all listeners. It has over 120 million tracks from all the new and famous artist. Daily list of suggested tracks according to your like and dislikes is appear on your screen. You can go off incredible music in every genre. It connects you with friends and you can interact with your favorite artist directly.
Moreover, it allows you to take your collection offline everywhere you go. The paid subscription of SoundCloud is $4.99/month.
#7. iHeartRadio

iHeartRadio is an all in one music streaming android app. It streams radio stations, podcasts, and playlist. It has a playlist according to mood and activity like festivals, etc.. iHeartRadio is easy to use an app and the good thing is, it is still free to use. Through this app, you can discover thousands of Local AM and FM radio stations near your location.
Furthermore, it streams the famous podcasts from NPR, gimlet. So, you can follow your favorite one.
#8. Deezer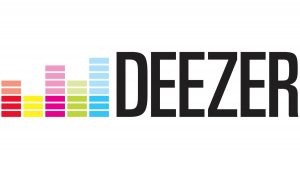 Deezer is an amazing music app for Android. This app is a way to reach your favorite music trend. Either stream online or download music and listen offline. Other than this, you can sing-a-long with the track and share online.
Moreover, listen to the latest collection of songs in suggestions. Download any MP3 in from the new songs from your favorite artists and sing along with lyrics displaying on the screen. Deezer App is full of smart technology with the music stuff. Try this once, you will definitely enjoy this.
That's all!
All the apps listed in the article have there own uniqueness. Get experience with each of the apps then select the best suit for you.