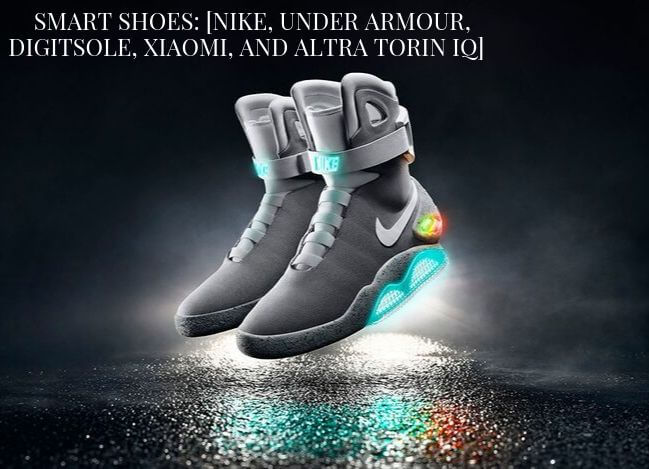 Best Smart Shoes in 2019: Top 5 Brands In List
We are getting closer to the world like one portrayed in Back to the future by smart homes, smart luggage, etc. Artificial intelligence making us smart and adding more gadgets in your daily life. Like personal care health gadgets, smart security cameras, watches, mobiles and now smart shoes are also on the list.
Yes, smart shoes are one of the tech inventions that attracts every age group. On the same note, let's have a look at top brands that supply best smart shoes. Before that have a brief about smart shoes.
What Is Smart Shoes?
Smart shoes are specially designed shoes that can track calories burned, counts steps, tracks distance covers. Also, smart shoes have Bluetooth connectivity with mobile apps that help to track activities.
So, smart shoe wearer can keep track of calories burned, steps taken, distance covered, etc. New generation is really conscious about health and fitness, smart shoes help to digitally connect with health by Measuring athletic performance in tracking fitness and evaluating health metrics.
Smart shoes are here to give a good response to users. Smart shoes have insoles feature which can connect like a Bluetooth and can link accessory to a smartphone. And it can work as a high tech brain. So keep reading this article and get full information about smart shoes. Here are some top 5 brands of smart shoes.
1. Smart Shoes Nike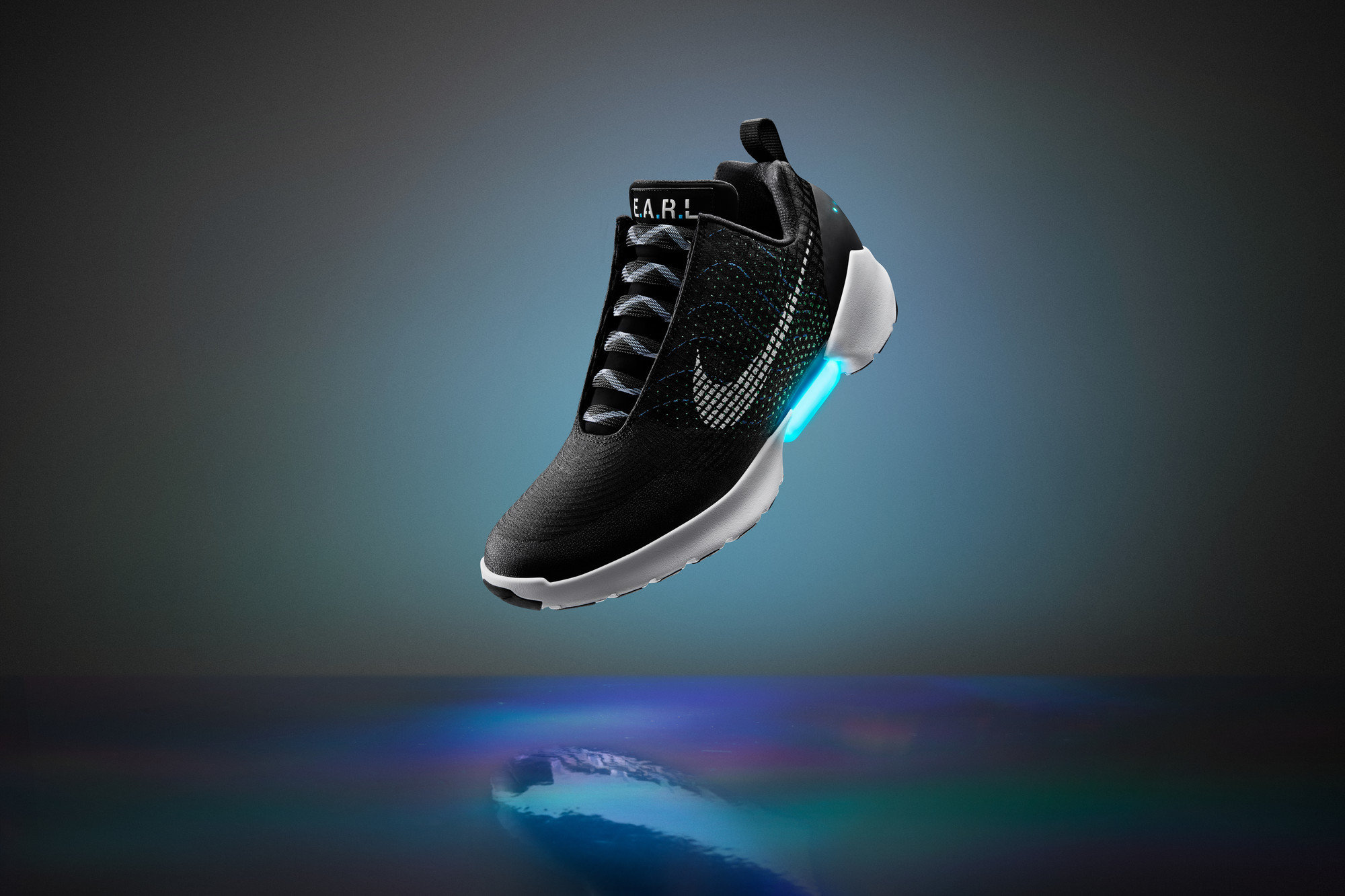 This is gearing up to introduce the second generation of self-lacing which uses Nike Electronic Adaptable Reaction Lacing technology That allows the shoe to adjust the contours of your foot. Nike is one of the biggest shoe companies in the world. And Nike launched innovative self-lacing HyperAdapt 1.0 shoe. These shoes have a pressure sensor in the soles when putting the foot inside and trigger an algorithm that allows an automatic lacing. By integrated LEDs, shoes can be alert a user of a low battery.
Moreover, these shoes do not require charging every day. Because these shoe charges can last up for two weeks. And the goal of HyperAdapt is not really about whether or not it crosses on its own. The real goal is a far better fit.
These shoes have digital sensors that detected tension and the volume of the foot inside it. So this shoe is developed with many features to help people. And this shoe cost is $720.
2. Under Armour Smart Shoes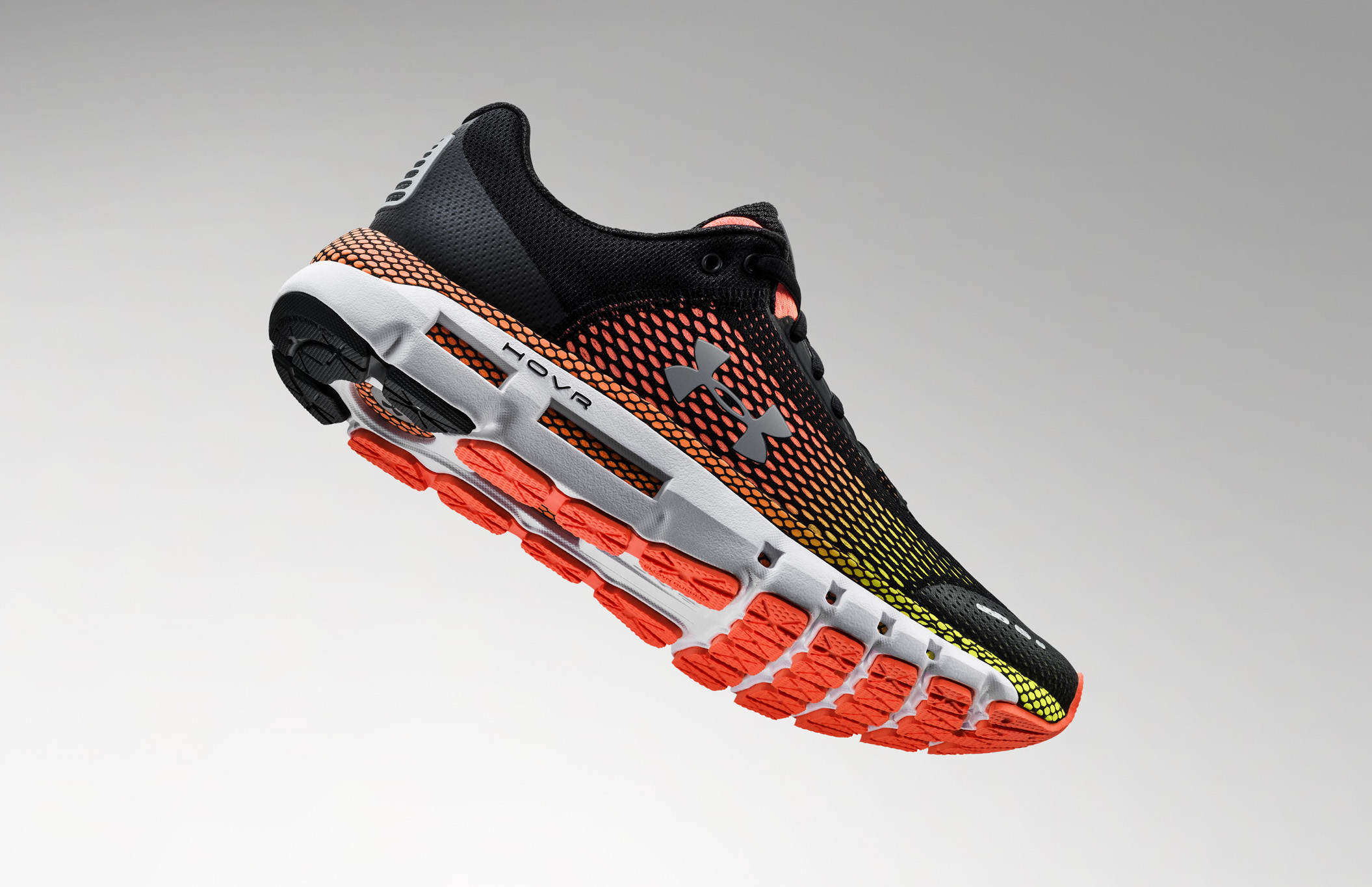 Hovr Phantom and Hovr Sonic shoe launch in February 2018 by Under Armour have in developing sensors to record a number of metrics important for runners. It includes pace, distance, steps, stride, and cadence.
And its chip laden shoes can be simply synced to the map my run app and are relevant by IOS and Android mobiles. A user can experience zero gravity and great energy run with the shoes' excellent cushioning features and comfort.
3. Digitsole Smart Shoes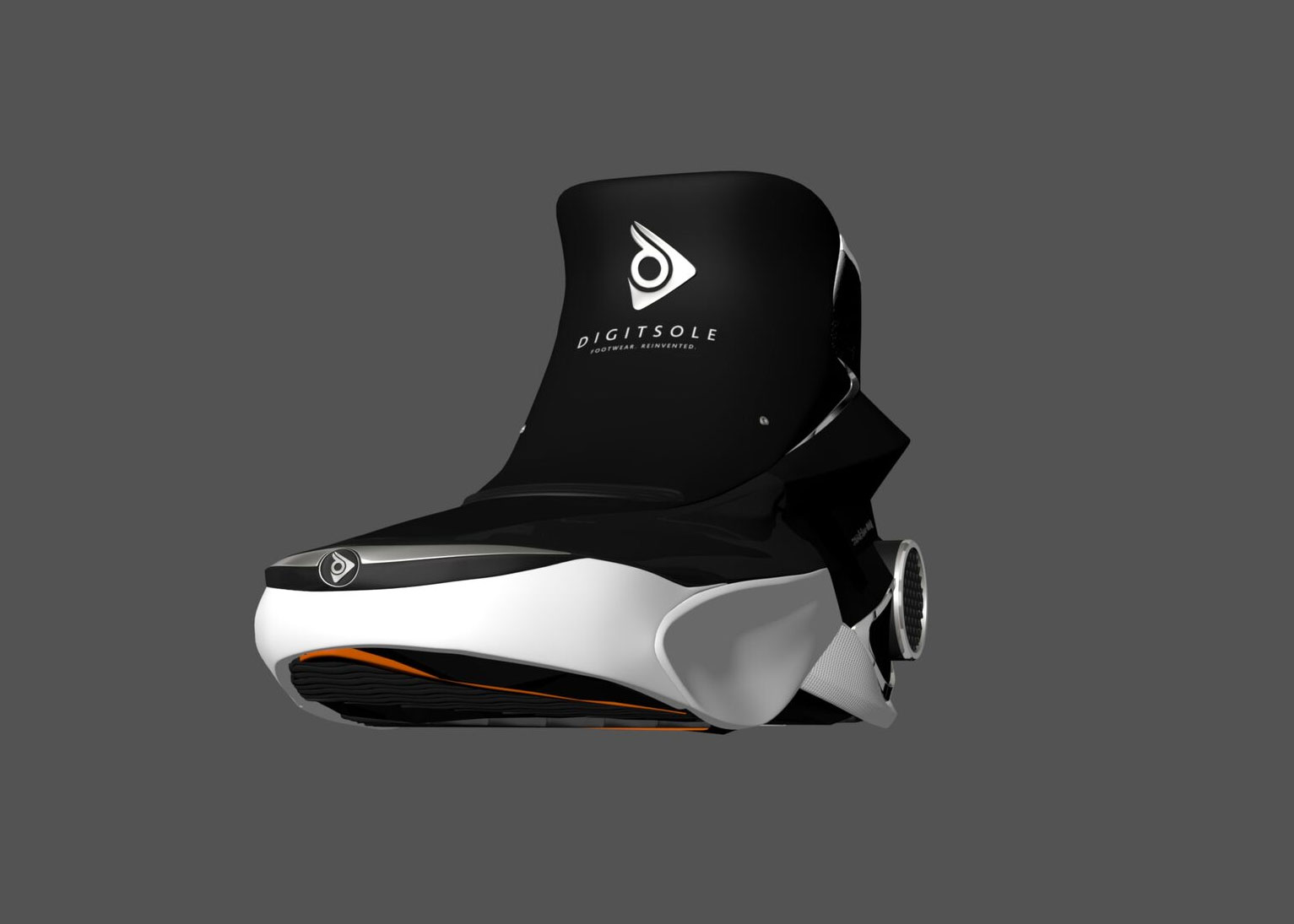 Digitsole smart shoe is the world's first intelligent sneaker. This shoe fully adds high tech features. This is a movement sensor that analyzes pronation, supination, propulsion levels, impact force, fatigue, posture, steps, calories, and more precise information that prevents injuries and improves your health. It connects to Bluetooth 4.0 connectivity which makes a more smart shoe feature.
Next-generation shoes include an auto-lacing design system and also include temperature heating. This is specially designed into an ultra-light premium leather and Neotech EVA shoe with smart features to popular day. This shoe has a rechargeable battery. Digitsole has an engine that allowing an auto tightening system for functions.
If someone wearing your shoes then you can collect his data about health like body temperature, calories burned, heartbeat, etc. And movement sensor detects your body movement like impact force, fatigue, posture, step size, etc. We have developed algorithms that use your data to give a full report on your walking habits.
It controls your heat energy from the battery through our app. Our app easily connects your smartphones and smart shoe using Bluetooth to control all features by the Digitsole app.  So this shoe has advanced features which make a more beautiful. It has a 3D stride and a walking analyzer. Digitsole is startup smart shoes.
4. Xiaomi Smart Shoes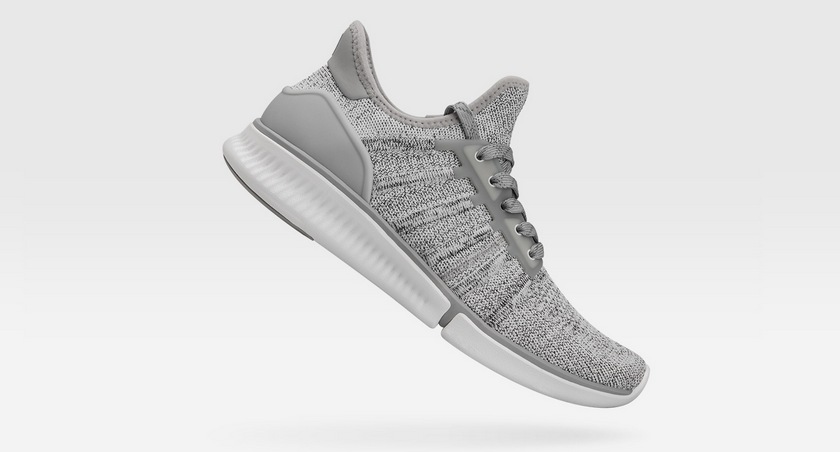 Xiaomi smart shoes are developed by professionals from intel corporation. And Intel IPCore chip installed on the sole of the sneaker. This is calibrated to the pressure your body weight provides every time you step. Also, these shoes are collected data after the first step you create. Sensors that measure speed are responsible for the accuracy of information collection.
Receive data is sent to the synchronized smartphone, whereby the help of a special phone application. Then you can see your daily number of steps, traveled distance and the number of burned calories. This battery CR2032 is replaceable powered by Intel IPCore, that built wearing Xiaomi smart shoe is more convenient.
And if you are caught in the rain then do not worry about the chip. This is rate IP67, which means its safe from moisture and dust. It also has good design and built of quality materials. So this is protecting from stretching. This shoe is good for males and females.
5. Altra Torin IQ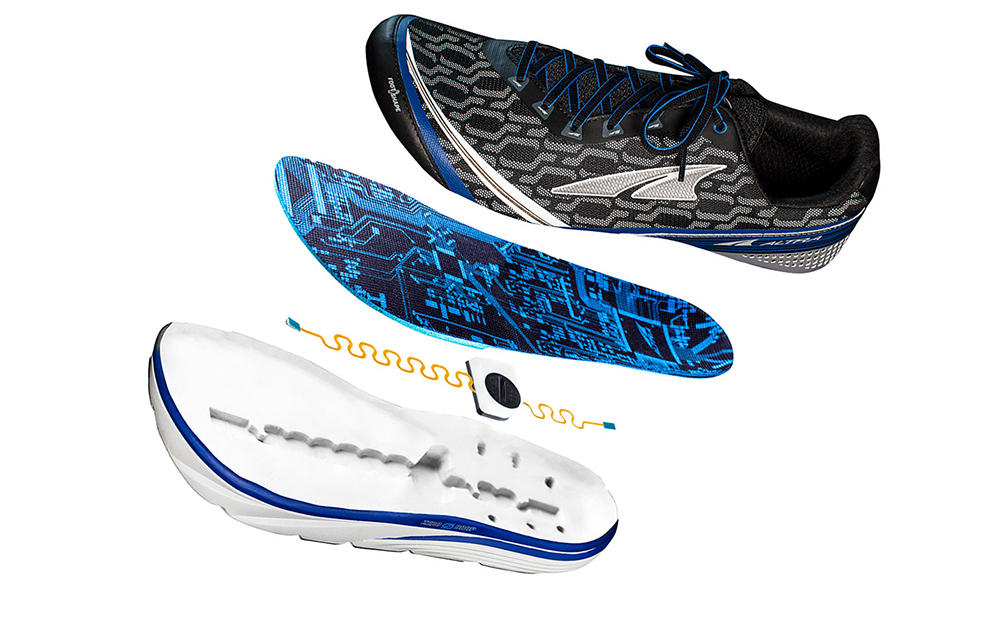 This shoe feature is razor-thin, lightweight sensors and transmitters to give information to every foot individually. This gives a live coaching response, including impact rate, landing zone, distance, pace, contact time, and cadence. The coaching can create suitable depending on the preference of the runners.
Moreover, Altra Torin IQ shoes communicate directly for the company's Fit app on smartphones. This is the notable 360 reflective upper which is very useful for night running. It has a good looking design which looks more attractive. It is available for males and females.
What are the different technologies used in smart shoes?
Smart shoes need a reliable system for information acquisition like data transmission, storage, and data analysis. A wide variety of sensor uses to acquire information for a smart shoe.
Inertial-magnetic measurement unit creates an accelerometer, a gyroscope, and a magnetometer uses to gait analysis.
Satellite system like GPS, GLONASS, and GALILEO is using to give data for real-time locations.
Pressure sensors used to give data on the distribution of body weight.
Ambient environmental sensors including atmospheric pressure, light and sound sensors. This uses to acquiring data from altitude dependent activity and the surrounding environment.
An Internal status sensor uses to give data on battery and memory capacity.
Conclusion
We did discuss the top 5 smart shoes. As electronic parts become cheaper and new technologies emerge like chips which can strong themselves using Wi-Fi signals. Smart shoes are good for people as it tracks body temperature and heartbeat, walking steps, etc.  So smart shoe is a better option to connect with your health.
If you have you are on the fitness routine than smart shoes will definitely a best partner for you.